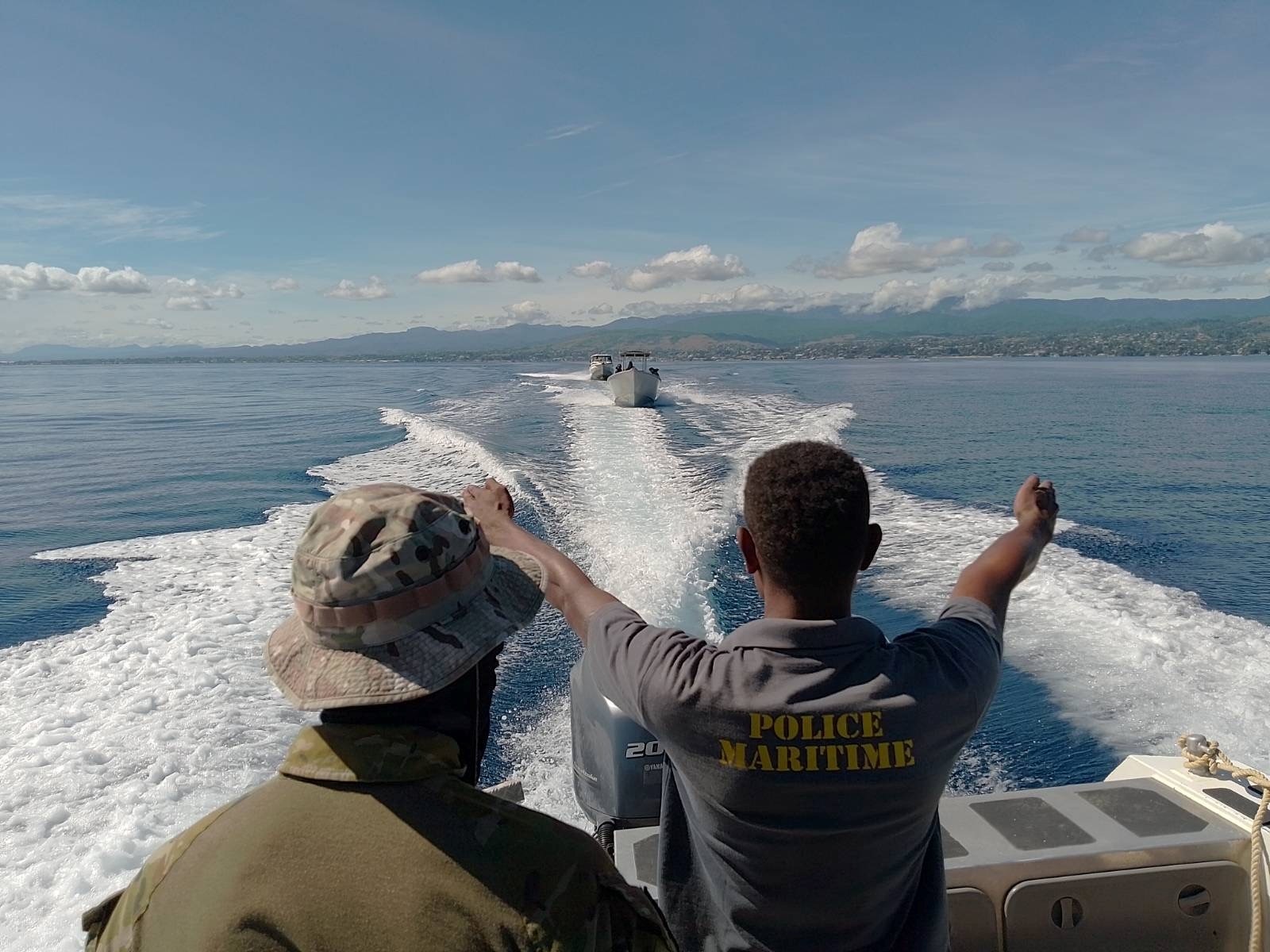 The Australian Defence Force and Royal Solomon Islands Police Force (RSIPF) recently completed Exercise Coastwatchers, their annual training serial, which is jointly developed between the RSIPF, Solomon Islands Government and ADF.
During this iteration of Coastwatchers more than 140 RSIPF officers received training across nine different areas including band training, small boat handling and maintenance, low risk search and border surveillance.
Defence Advisor to Solomon Islands Colonel Justin Bywater said this year's training had both theory and practical components and was designed to build the RSIPF's capability ahead of the Pacific Games.
"It was great to see our two countries working together, learning from one another and developing new skills ahead of the Pacific Games," Colonel Bywater said.
RSIPF Commissioner Mostyn Mangau said he was pleased to see his officers expanding their capabilities, especially in areas such as low risk search and border surveillance.
"These skills are very applicable to the major events we have coming up, but also to our everyday policing duties, such as patrolling of the western border and explosive ordnance disposal," Commissioner Mangau said.
"We look forward to welcoming back the Australian Defence Force for Exercise Coastwatchers in 2024."
This year's Coastwatchers also included a four-day tabletop exercise with the National Disaster Management Office to test their plans for the Pacific Games.
Coastwatchers is Australia and Solomon Islands' premier bilateral exercise and is named after the heroic Coastwatchers of World War II.
This is the fifth Coastwatchers serial held since 2022.
What you think?