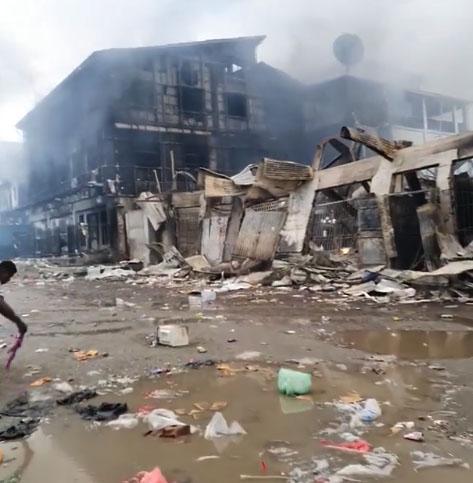 Chief of Staff to the Prime Minister, Robson Djokovic, has confirmed today that there is provision in the 2022 budget to support the damaged buildings and businesses that were affected in the November Riots and Looting.
He stated that the support will come in direct funding and indirect which include tax concessions and tax exemptions and softer measures have been put in place.
Buildings in Chinatown and certain parts of the city including Kukum and Naha Police Stations were burned and damaged during the riots. It also included a bank branch and Honiara High School.
The total loss was estimated to be around $700m.
The riots and looting went on for around three days after it broke out from the Parliament House before it spread to other parts of the city.
The government had to ask for external support from the region who finally subdued the unrest in its third day.
What you think?