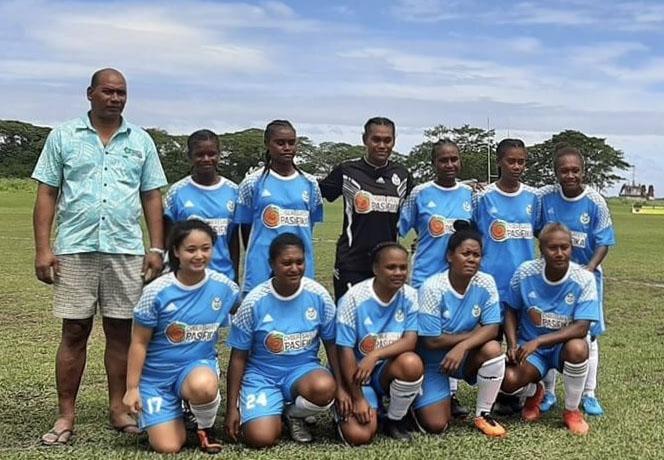 Commissioner of the Royal Solomon Islands Police Force (RSIPF) Mostyn Mangau, encourages the country's youth including young women to participate in sports not only to stay healthy but develop a competitive spirit which will become very useful as they grow up.
Commissioner Mangau said this after watching the RSIPF womens' football team play in round two of the Solaris Women's Premier league matches at DC Park in Honiara on Saturday 10 October 2020.
Commissioner Mangau watched the RSIPF Royals in the women's league defeat Marist FC 2-0.
"I was very impressed by the standard of play and would like to take this opportunity to encourage our young women and other youth to participate in sports for the development of their health and wellbeing," says Commissioner Mangau
The RSIPF Royals team is comprised of RSIPF officers, advisors from the Solomon Islands Police Development Program (SIPDP) and other young women from the community. The team is coached by RSIPF's Sergeant Stanley Waita and Solomon Islands Police Support Program (SIPSP) Advisor Mark Crawford. The RSIPF Royals finished round One of the Women's League undefeated and currently lead the League going into round Two.
//End//
What you think?