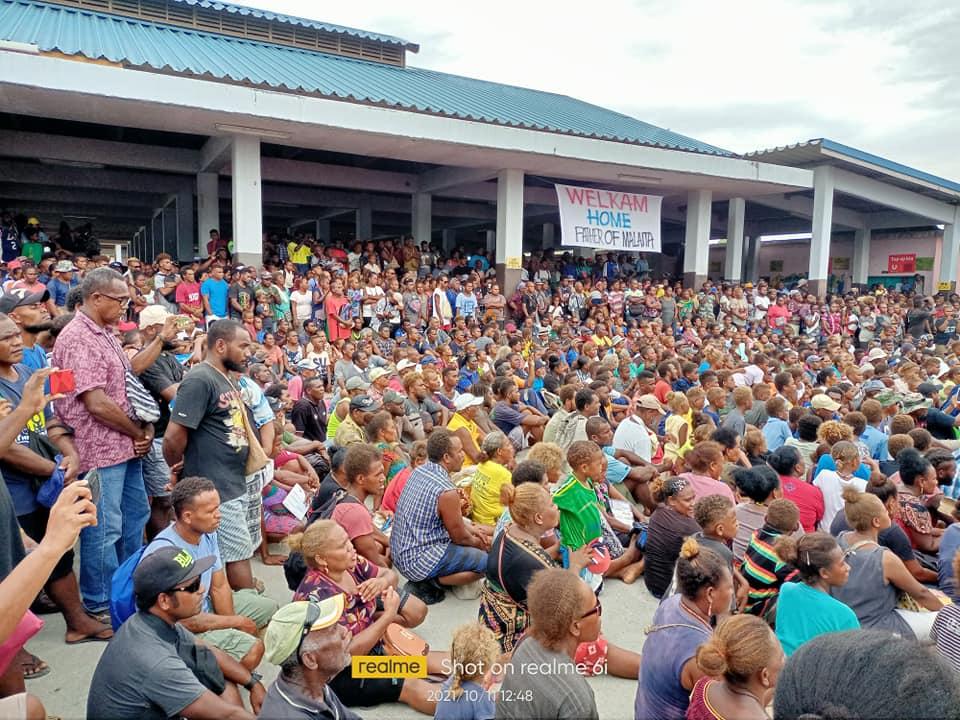 Auki came to a standstill today when the Premier of Malaita Daniel Suidani arrived to a rousing welcome in the provincial capital.
As anticipated, Auki was jam-packed as Malaitans congregated to welcome their premier who had been out of the province since early this year for medical treatment in Taiwan and was delayed in Australia and Honiara due to COVID-19 restrictions.
In his absence, his government was rocked with political resignations as its standoff with Honiara remained unsolved.
Suidani and his government were at odds with Honiara after they refused to recognize the Peoples Republic of China in 2019 when the Sogavare led Government switched diplomatic ties from Taiwan to PRC.
Today, the people in Malaita came to show their support to Suidani and carried him like a chief in the air in a specially made chair for the occasion.
He was carried to the shouts of celebrating Malaiatans who lined on the streets and the main square in Auki to welcome their premier home. One Malaitan say he had never seen the scene in Auki in his life and today it shows the premier remains very popular amongst his people.
Suidani was released from quarantine on Friday after his overseas medical trip.
Photo: Frank Samosari, Malaita Province Development Forum
What you think?