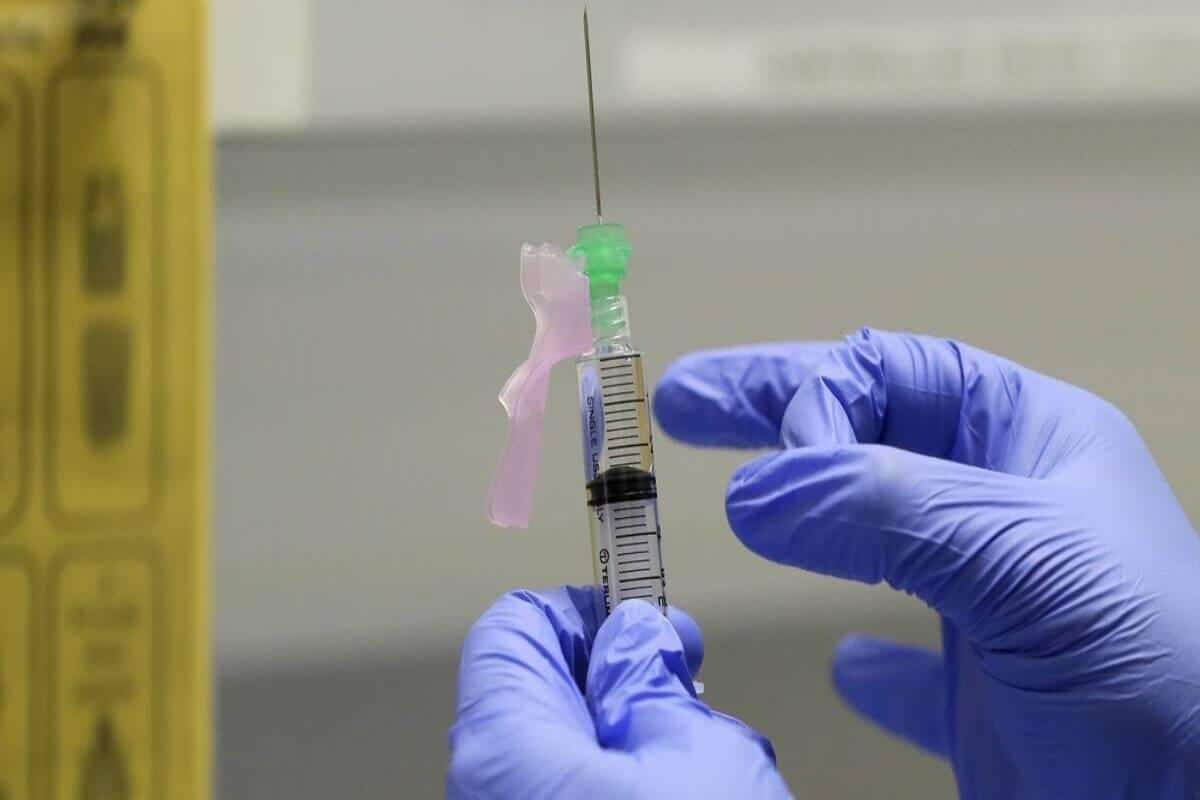 With the first shipment of COVID-19 vaccines arriving this Friday, Prime Minister Manasseh Sogavare has announced that ALL leaders are included in the first roll out of the vaccines.
Many in the social media have called for the leaders to be amongst those who should be vaccinated to show confidence in the vaccine.
Sogavare said today: "Our Leaders are included in the first roll-out of the vaccines. This is to demonstrate to the public the level of confidence by our leaders on COVID-19 vaccines. It also ensures that we also provide additional protection to our leaders."
Who gets vaccinated?
Sogavare said while COVID-19 vaccination is not mandatory, it is the intention of the government to vaccinate everyone that is 18 years and older and they would try to accomplish this feat by the end of 2021.
However, as the vaccine supplies are arriving in small quantities, "we must be very strategic and selective in identifying who should be included in the first round of vaccinations."
Sogavare said the Ministry of Health and the Oversight Committee have advised that the people most at risk from possible exposure to COVID-19 will be among the first to be vaccinated.
These people fall into three categories as follows:
Category 1: These are our front-liners and members of the frontline ministries, border agencies, SOEs and private sector entities whose work expose them to COVID-19 risks.
The focus in this category will initially be on those employees whose daily work exposes them to COVID-19 and others in the frontline ministries, agencies, SOEs and the private sector.


Category 2: These are the communities along the western border in Choiseul, Western and Malaita Outer Island provinces.
The rapid rise in COVID-19 cases in PNG and in particular in Bougainville, makes vaccination along our western border a key priority.
Australia is doing the same thing right now as it starts rolling out its AstraZeneca COVID-19 vaccination program today in their communities in Saibai, Boigu and Badu, the three islands in far north Queensland that are closest to PNG.
COVID-19 vaccination along the border zone aims to cover everybody from 18 years and above. However, if vaccine supply is inadequate to cover everybody during this phase, the older age groups will be prioritized.
Category 3: These are people above 50 years of age who have some existing diseases such as diabetes, high blood pressure, stroke, chronic respiratory diseases including those with or had recovered from Tuberculosis and Asthma etc.
This category of people can be more seriously affected if they catch COVID-19 infection and must therefore be given added protection.
They will also develop similar implementation plans for the Sinopharm vaccine.
Training is being conducted this week for vaccine administrators to ensure we can start administering the vaccine by early next week if it arrives this Friday.
Vaccination Centres
In Honiara, 3 vaccination centres are being considered. One each in East, Central and West Honiara.
The central Honiara location is the Triage area at the National Referral Hospital COVID-19 zone, at the eastern end of the NRH. Discussions are underway to secure the RSIPF Hall for West Honiara and the SINU Marine Training School for East Honiara
What you think?