Weightlifting queen Jenly Tegu Wini has smashed the Oceania record in the 54kg winning three gold medals in the Mini Games and the fourth goal for her Oceania record today in Northern Marianas.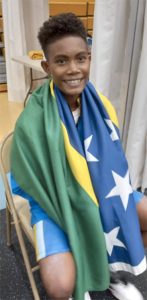 Wini's best lift in the snatch was 84kg which secured her first gold and she lifted a record of 110kg in the clean & jerk to land her second gold before winning her third in the overall with 194kgs. Her next rival in second place from New Caledonia, Presceillia Piotrowsky, lifted a total of 149 to secure the silver whilst Guam's Erika Camacho, rounded the top three with bronze after recording 135kg in total.
Earlier, the youngest female medalist, Rowena Donga, 15, from Solomon Islands won one silver and two bronze medals.
One official from Team Solomon Islands spoke highly of Rowena's achievements and what the sports hold for the future.
Also today, Phillip Masi won 3 silver medals in the 55kg.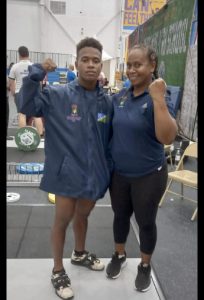 What you think?