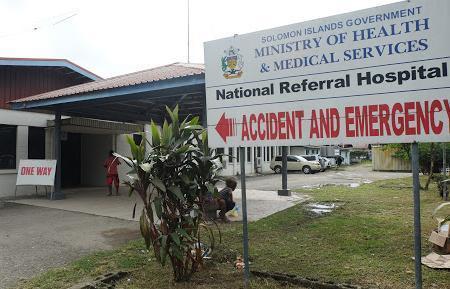 More than 500 members of the Solomon Islands Nurses Association have voted to go on a peaceful sit in protest as of Friday.
SINA members from Honiara, Guadalcanal and Honiara City Council agreed to stage a sit in protest following the government's failure to deliver agreed allowances to the association's members serving in the emergency zone.
"Yes we have agreed to go on a peaceful sit in protest as of Friday. Our nurses will withdraw their services and patients will only be looked after by the doctors," said SINA general secretary Steve Maitani following their meeting this afternoon.
He said they had submitted their claims for allowances and agreed to by the government but they had been following up on it with no response from the government.
"We therefore agree to go on a peaceful sit in strike," said Maitani.
SINA members are paid different levels of allowances. Those in the frontline are paid: $400 a day, NRH $150 a day whilst those in the emergency zone $1000 across the board.
Maitani confirms that none of the nurses have been paid their allowances by the government.
He said SINA members will not return to work unless there is a concrete agreement with the government on when to pay their allowances.
[email protected] 2020
What you think?