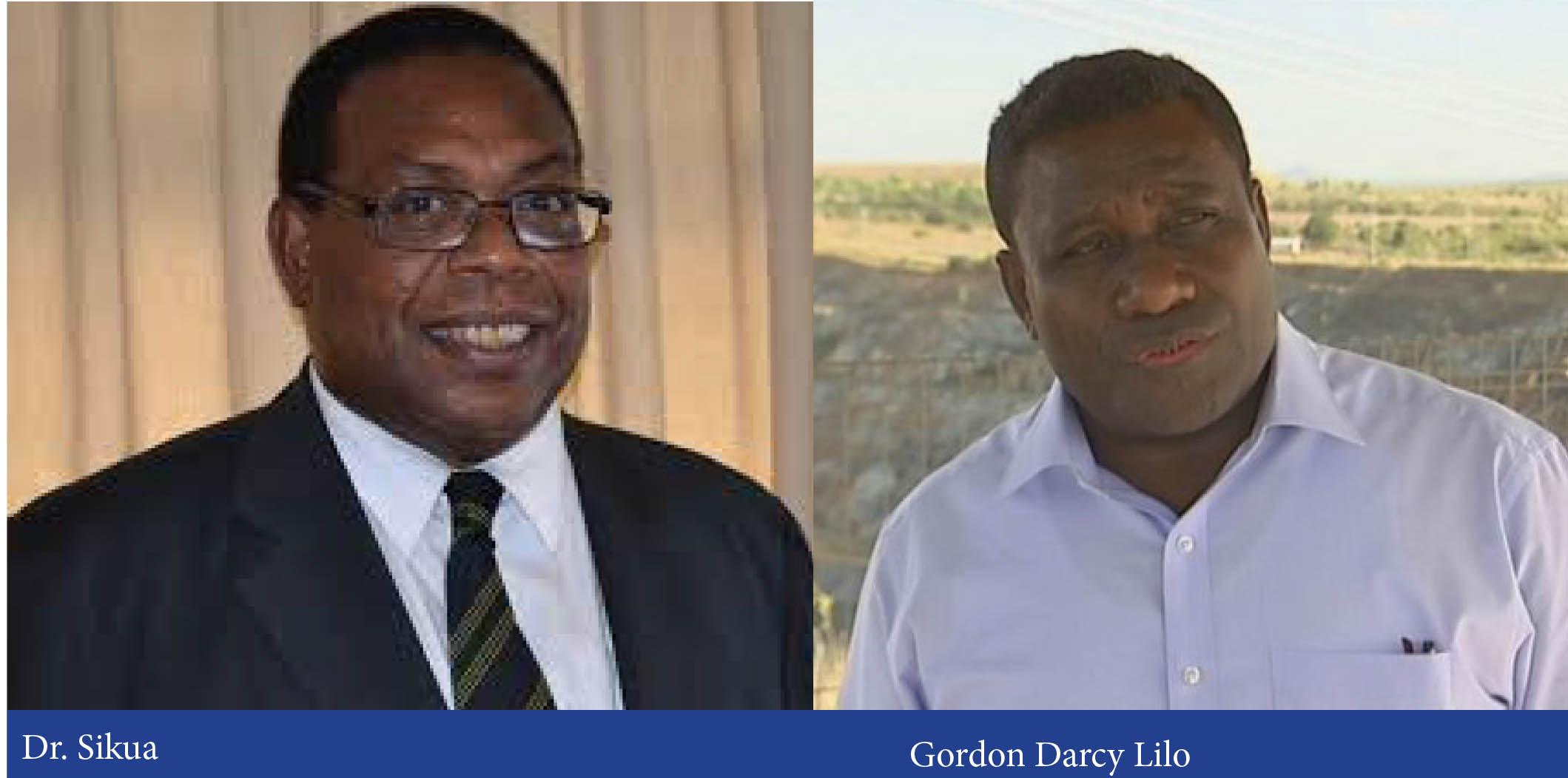 Two former Prime Ministers Gordon Darcy Lilo and Dr Derek Sikua are amongst the 14 candidates nominated to contest the two vacant seats in Central Honiara and North East Guadalcanal respectively on 18 November.
Lilo who was the Prime Minister from 2011 to 2014 and formerly MP for Gizo/Kolobangara is among the ten candidates vying for the Central Honiara seat, which was vacant after the former MP, John Moffat Fugui lost the seat in a petition filed against him early this year.
Sikua who was the Prime Minister from 2007-2010 is amongst three other contenders battling for the North East Guadalcanal seat which was left vacant following the removal of the former MP Jamie Vokia. Dr Sikua was the former MP but lost to Vokia in the 2019 National General Election.
Four women are contesting both seats with three in Central Honiara including the wife of the former MP and another in North East Guadalcanal.
The by-election will go ahead next month following the ousting of the two former MPs via high court petitions.
In a statement tonight, Solomon Islands Electoral Commission confirms that 10 candidates (7 males and 3 females) are to contest central Honiara and 4 candidates (1 female and 3 males) for North East Guadalcanal constituencies.
This was the total number of candidates registered for both constituencies by 4pm, after the close of nomination today.
The final list with detail information will be published after the candidate's withdrawal and ballot paper draw next week.
Below is the list of candidate's names and their party affiliation for both constituencies.
Central Honiara Constituency
Name of Candidate – Political Affiliation
1. Alfred Efona – Solomon Islands United Party
2. Joseph Douglas – Independent
3. Rose Annie Anilabata – Independent
4. Michael Tofu Saru – Independent
5. Gordon Darcy Lilo – Solomon Islands Party for Rural Advancement
6. Pauline Radoe Firisua – Independent
7. Frank Aote'e – People First Party
8. Frank Sade Bilaupaine – Independent
9. Barnabas Bosokuru Henson – Independent
10. Jennifer Fugui – Independent
North East Guadalcanal Constituency
Name of candidate – Political Affiliation
1. Derek David Sikua – Solomon Islands Democratic Party
2. Ethel Lency – Independent
3. Brally Jim Tavalia – Solomon Islands United Party
4. Desmond Nimepo Norua – Independent
The above list is still subjected to candidate's withdrawal. The last date for candidate's withdrawal will be on Friday, 9th October, 2020.
The order in which the names appear is according to the order in which the nominations are received and does not reflect the order in which they will appear on the actual ballot paper on polling day.
What you think?