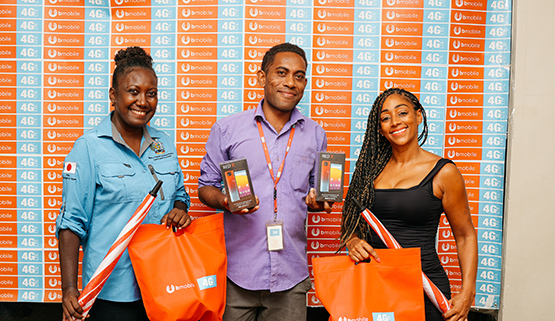 The very first Tuna Bites event a live cooking competition to find the best Tuna Fish dish in the
Pacific as part of Pacific Tuna month will take place on Friday 26th May at the Coral Sea Resort
from 4pm.
Applications have now closed and contestants have been chosen. Chosen Contestants will need
to cook their Tuna fish-based dish for a nominated time in real time in front of a live audience.
The following contestants are the chosen top 14 who will compete and cook their best Tuna Fish
dish in two categories Traditional: Brandy Matanga; David Taisau; Nerolyn Silas; Harriet Suri;
Charity Sego; Faye Suluna; Collish Leketo; and Fusion: Tiare Beia, Brandon Huta, Esther
Kabitana, Ricky Nelson, Anna Qularade Hote, Alfred Rifalu, Joel Pitakaka.
The Contestants will be competing for the following prizes: 100 litre Esky, Dinner for two- and
one-nights' accommodation at the Coral Sea Resort, Bmobile merchandise pack and mobile
phone, a two burner stove and also a chance to have their recipe and photo featured in the very
first Tuna Bites recipe book, which will be published and circulated around the Pacific.
The Judges will deliberate on: Relevance to Theme – Fusion or Traditional, Flavour, texture,
Aroma, Timing & Appearance. The Tuna Bites Competition Judges are: Nikao Naoki,
representing the Japanese Embassy and major sponsor of Tuna Bites, Alex Wakio, Former Chef
King Solomon Hotel & Mendana Hotel, Perry James Smith, Labour Standards Advisor, FFA.
Pacific Tuna Month aims to increase awareness about the value of tuna, the threats they face, and
the benefits of sustainable management. Tuna is essential for food security, employment, and
culture in the Pacific region.
The competition is supported by the Pacific Islands Forum Fisheries Agency, SPC (The Pacific
Community), Western and Central Pacific Fisheries Commission, Office of the Pacific Ocean
Commissioner, , Solomon Islands Ministry of Fisheries and Marine Resources and the Japanese
government, through OFCF.
Corporate Sponsors, the Coral Sea Resort, Bmobile and Ausmart are acknowledged and thanked
for their important support and contribution to the success of Tuna Bites.
The Tuna Bites event is free for all to attend and it will be livestreamed on the FFA Facebook
page with thanks to Bmobile.
END
What you think?