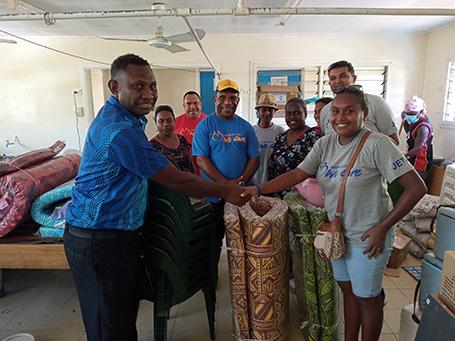 South Pacific Oil today took time off from their weekend to help cleanup the Vura Clinic in East Honiara as part of their corporate responsibly.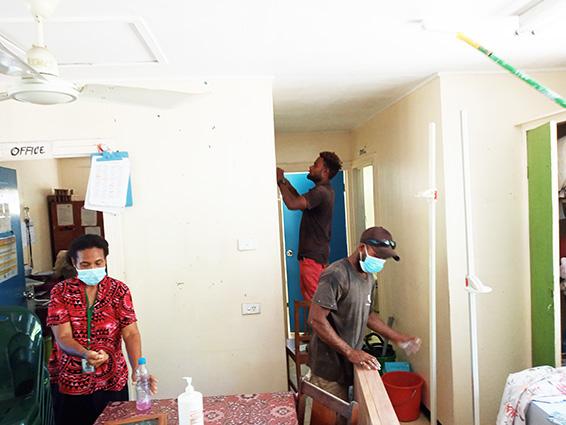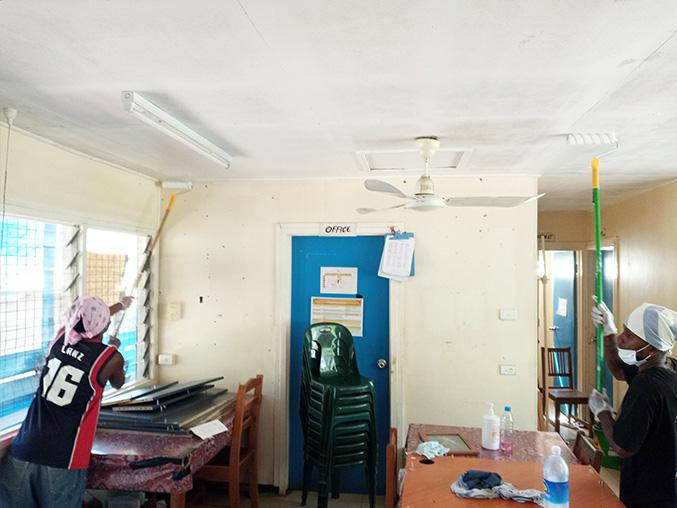 About 100 workers from the country's leading fuel supplier starting from the chief executive officer and down teamed up with a private company they hired to cleanup around the clinic, painted and scrubbed the clinic, which had never been repaired for years.
Chief Executive Officer of SPO, Carson Korowa said the engagement today at Vura is part of their annual support to clinics and schools in their support to "our communities."
Besides cleaning up the clinic and the facelift, which is expected to carry on during the coming week, SPO also delivered beddings, tanks, chairs and even labtops for the clinic.
Chairperson of the company's social committee, which organized the event, Christina Haga stated that they hoped their contribution would help to improve the service of the clinic to the people.
She said next week SPO will also meet the cost of extension of the front of the clinic to ensure that patients take shelter from rain and sun not as in the case now where they cannot because of space limitation.
Nurse in charge of Vura Clinic Janet Bareagihaka Hou said the donation by SPO is a blessing.
"We have been asking for assistance but there's nothing coming. Today we are thankful that SPO has come to our rescue," she said.
HCC Mose Karuni, Assistant Director Nursing of HCC said they were appreciative of the support from SPO.
He said given HCC's financial inability to support its clinics, the SPO's help is highly appreciated.
"I, on-behalf of the Council thank SPO for their support," he said.
Haga said each year the company allocates funds for community support recalling that last year they also did the same for Kukum Clinic.
What you think?