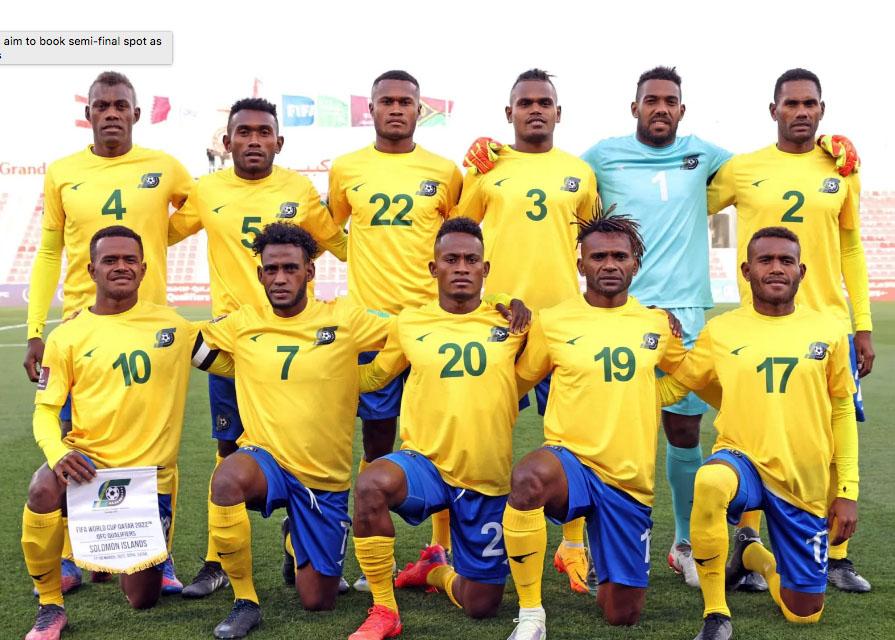 Solomon Islands, the winner of Group A, will play Papua New Guinea who is the runner up in Group B of the FIFA World Cup Qatar 2022™ Oceania Qualifiers in Qatar on Sunday (Monday here).
Impressive Solomons won its group after today morning's empathic win over Tahiti 3-1 with hat-tric hero Rapahel Lea'i bagging all three goals, whilst neighbours PNG beat a ten-man Fiji 2-1 to claim second place behind New Zealand All White who will now face Tahiti.
Solomon Islands started its campaign with a 2-0 win over the Cooks but could not play Vanuatu who withdrew from the tournament as most of its team members were tested positive for COVID-19.
They instead played two and won two unlike Tahiti whose only game so far was against the Bonitos this morning.
At home many have gone to the social media to express their joy at seeing the boys downed Tahiti and in an impressive fashion.
News@SBMOnline2022
What you think?