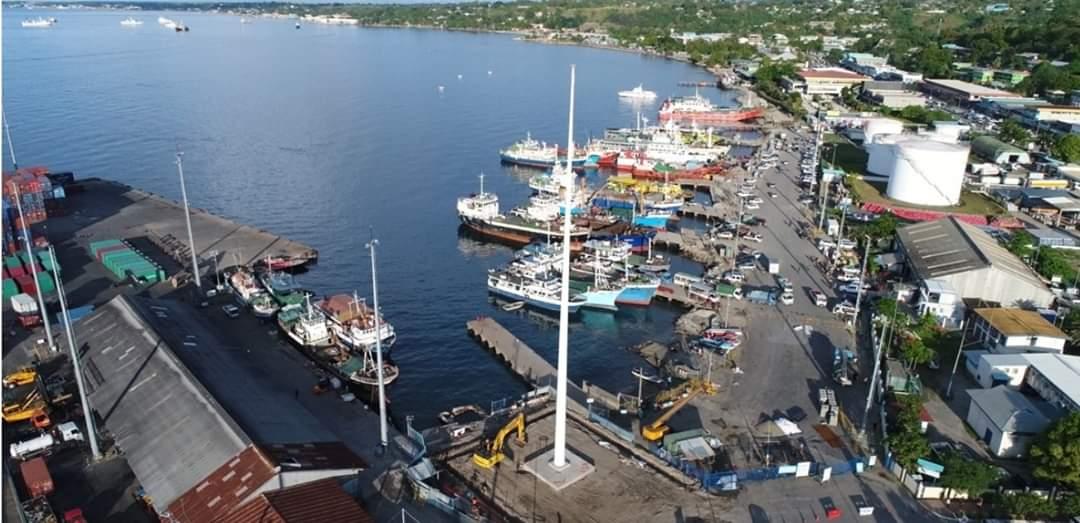 Solomon Ports is on track to creating History next month in constructing the biggest flag and tallest flagpole in the Pacific region.
The enormously tall flagpole was finally erected on Friday at the Point Cruz wharf, symbolizing a new era for the Port and the country.
The flagpole stands at 50 Meters and weighs approximately 12 tonnes, with the flag measuring 15 meters in length and 7.5 meters in height.
The flag and flagpole are scheduled to be officially commissioned next month on Independence Day on July 7th.
This new flagpole site will be called "Unity Square", where all the provincial flags will also be erected alongside the Solomon Islands flag.
The idea is to bring unity and patriotism to the country, whilst also providing a significant landmark for the city of Honiara.

What you think?