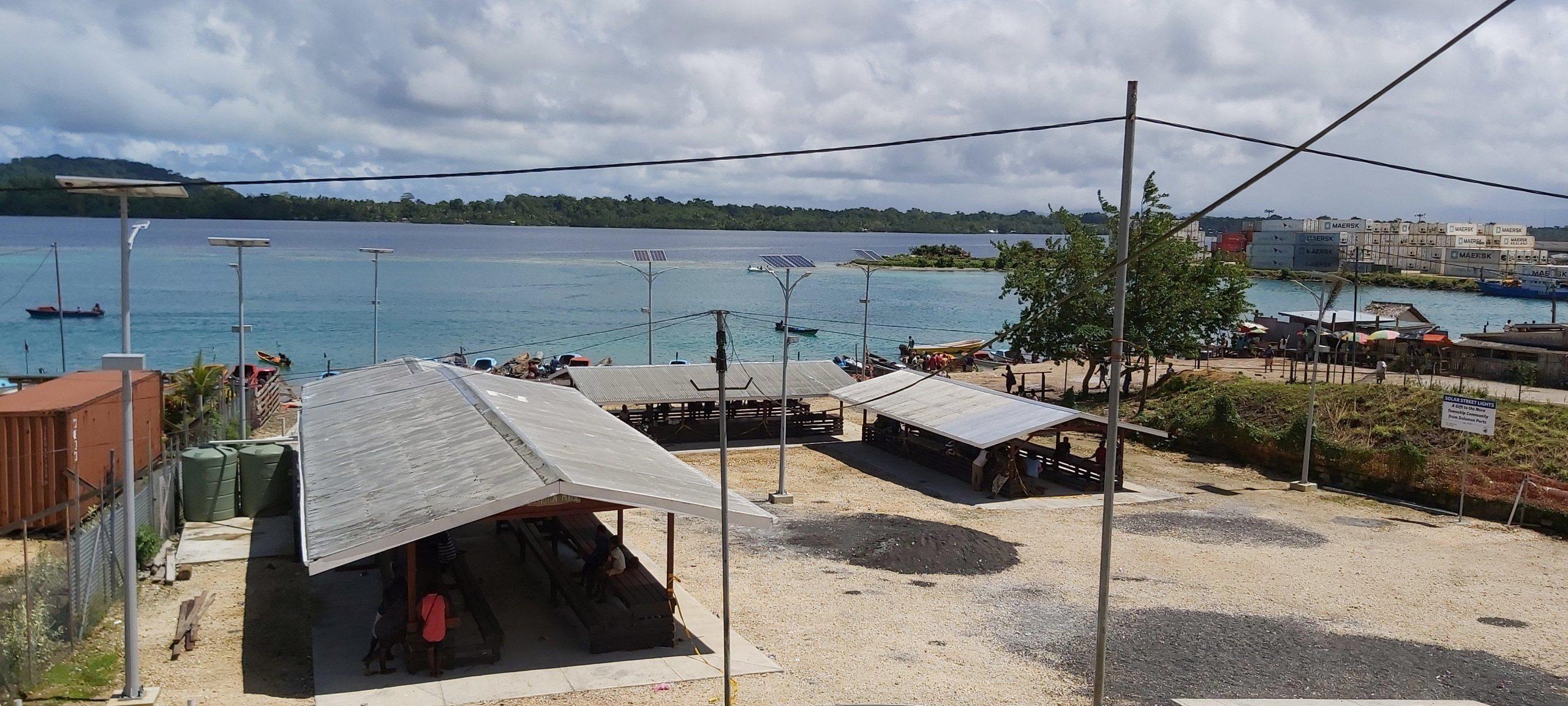 Solomon Ports recently commissioned new solar lights for Noro Market in the Western province.
The opening ceremony held on the 31st of July was graced by the Premier of Western province, Hon. David Gina, and SIPA CEO Mr. Eranda Kotelawala and Noro town officials.
A total of nine solar light poles were constructed at the new market to assist vendors and boost security in the market. These lights would also facilitate operation of the market till late hours for vendors and people from Noro township.
Speaking during the ceremony, Noro Port Manager, Captain Chris Sade said the new lights is a kind gesture from Solomon Ports to the citizens of Noro town.
He said the lights will not only benefit the public but also Noro Ports workers who are also regular users of the Market.
Meanwhile, Hon. Premier David Gina was impressed with the solar lights gift, thanked Solomon Ports for the important contribution to the improvement of Noro township.
He said his government is deeply encouraged by this gesture of community responsibility.
"These are the sort of investments we need from our important stakeholders," he said.
"The western provincial government therefore will always be grateful for your assistance in ensuring Noro lives up to its reputation as the second international shipping port in Solomon Islands."
Solomon Ports Media
What you think?