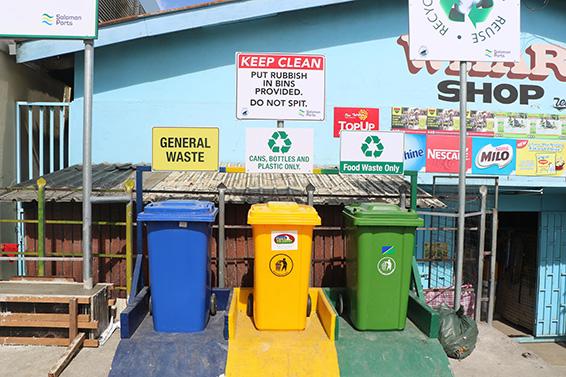 Solomon Ports has now commenced the 'Reduce, Reuse, and Recycle' (3 rs) campaign in Honiara.
The 3R (Reduce-Reuse-Recycle) Concept is a sequence of steps on how to manage waste properly. The top priority is Reduce, which is to reduce waste generation, then Reuse, and then Recycle, to give waste material a second chance before disposing them to the landfill.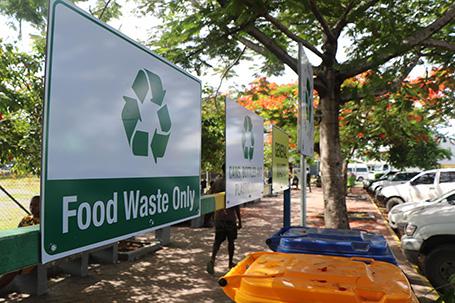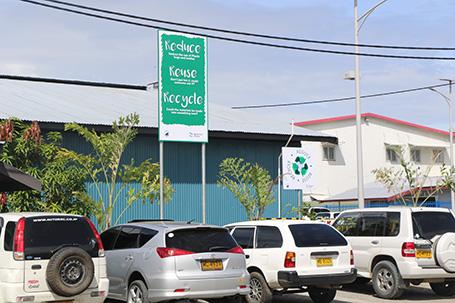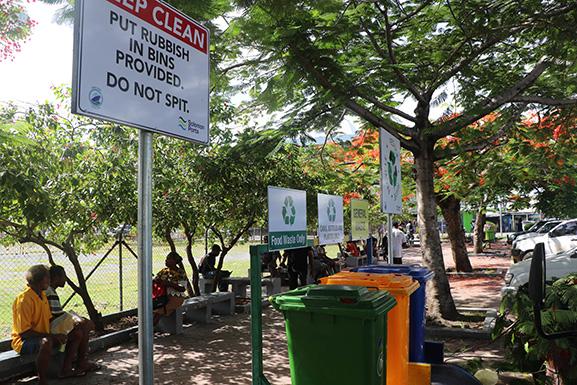 Earlier this month, we have installed rubbish bins along both sides of the Commonwealth street, and our domestic terminal area.
The bins are also outfitted with signs to distinguish between 'General Waste, Cans, bottles, plastic and food waste'.
This is our bid to promote proper and sustainable waste management, through reducing waste, reusing products, and recycling materials.
Waste management is an issue for Honiara, which is why Solomon Ports is taking the initiative to encourage members of the public in Honiara to practice proper waste disposal manners.
As part of this initiative, 3 'R's signboards were also erected at the commonwealth street, Domestic Terminal and inside the port facility area.
This is to educate and spread the awareness on proper waste disposal to ensure our streets are rubbish free and look more presentable.
Solomon Ports is taking the lead in tackling this issue, and would like to encourage all organizations, companies, and individuals of Solomon Islands to adopt this initiative, so that it becomes part of their lifestyle and habit.
Recently, Solomon Ports handed over, used heavy machineries to Solomon Islands National University as part of reusing old machines for the purpose of giving firsthand experience to students and preparing them for their future endeavors in the automotive industry.
Solomon Ports will be donating rubbish bins to schools and communities in the coming months, and to encourage all Solomon islanders to take responsibility in ensuring our towns and communities practice good rubbish disposal attitudes.
We will also continue to participate in the fight against climate change and we request public support and participation in looking after our capital city to ensure it is well look after and clean.
ENDS///.
What you think?