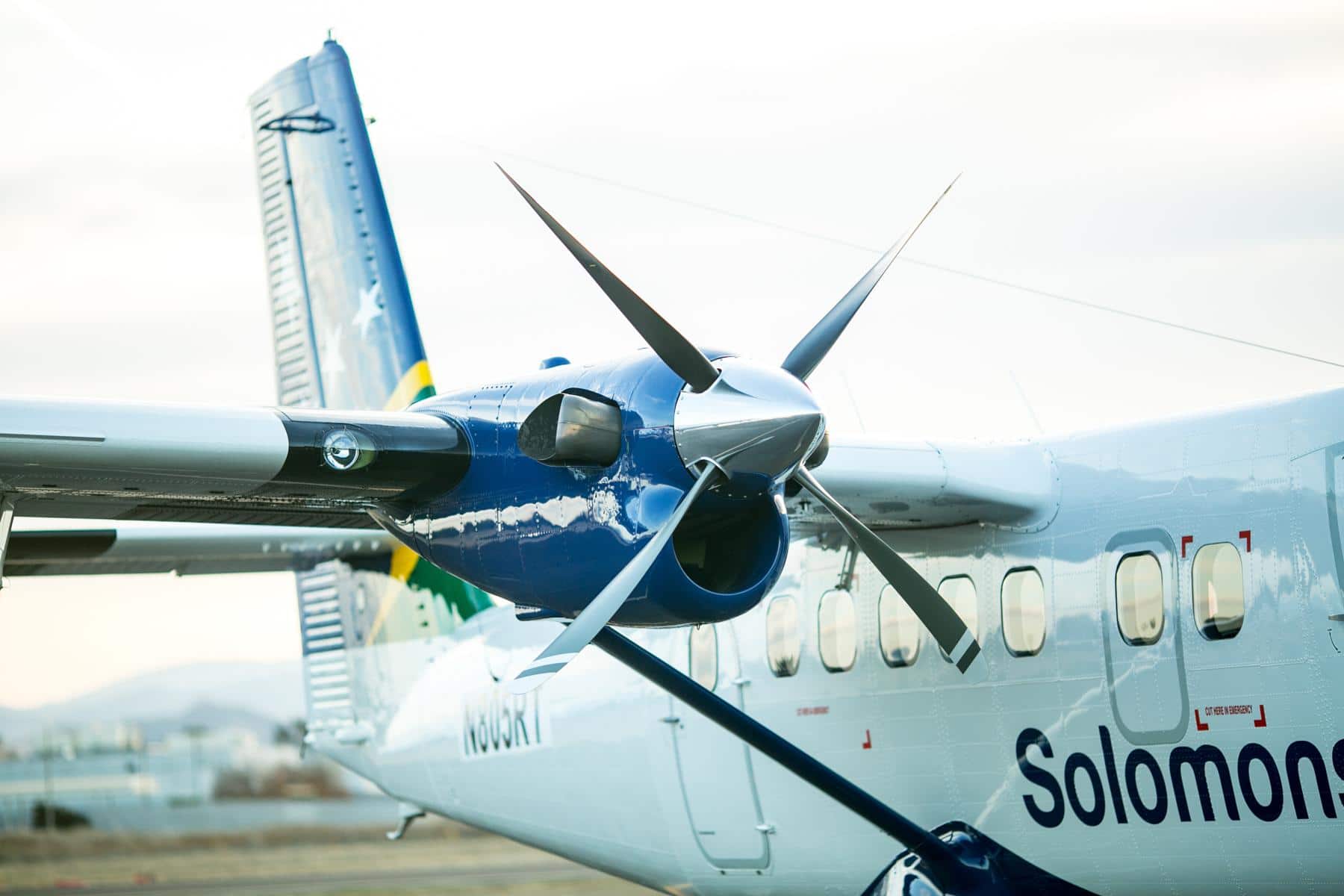 More capacity to Suavanao, Kagau, Gizo and Choiseul
New Honiara-Auki and Saturday Honiara-Munda-Gizo flights

Solomon Airlines has announced more flights and greater capacity on selected domestic routes, to cater for the Easter travel peak and increasing demand to popular destinations.
The changes effective from Sunday 28 February 2021 include:
SUAVANAO & KAGAU
Suavanao and Kagau will gain increased capacity with the introduction of direct flights between Honiara and Suavanao and between Honiara and Kagau to operate on Fridays and Mondays. In advance of the Easter
weekend, an additional Honiara and Suavanao return service will also be added on Thursday 1 April.
AUKI
Flights to Auki will increase to four services weekly, with the introduction of an extra service between Honiara and Auki on Tuesdays.
BALLALAE
The weekly return service between Honiara and Ballalae via Gizo will move from Wednesdays to Tuesdays.
CHOISEUL & GIZO
Flights between Honiara and Choiseul, via Gizo, will increase to four return services weekly, with the addition of an extra return flight on Wednesdays.
MUNDA & GIZO
In response to feedback from the public, a triangular service between Honiara, Munda and Gizo will also operate on Saturday mornings, recommencing weekend services for the airline.
Solomon Airlines continues to fly to all 23 domestic destinations in the Solomon Islands domestic network.
Under the revised schedule, effective from 21 February, departure times will change slightly on some domestic flights.
Solomon Airlines is in the process of contacting any passengers who may affected by changes to confirm the
new flight timings and provide alternative options if required.
Colin Sigimanu, Commercial Manager for Solomon Airlines said this latest schedule revision has been introduced
in response to public feedback and demand for key destinations on the airline's network including Auki, Choiseul
Bay, Gizo, Suavanao and Kagau.
"We have also reintroduced a Saturday service between Honiara, Munda and Gizo to provide additional options for leisure travellers, and to supplement national efforts to support our local tourism industry," he said.
"Solomon Airlines has seen healthy demand for domestic travel and we expect this to build as we approach the Easter holiday peak. We are pleased to introduce these services now to assist," he added.
"We thank all Solomon Islanders for their valued feedback, and their ongoing support of the local tourism industry and national airline during this challenging time," he added.
What you think?