Sogavare congratulates Premier Sikilabu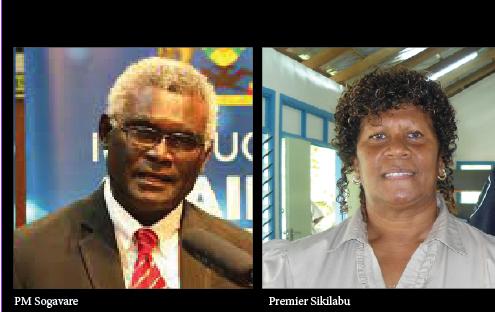 Prime Minister Hon. Manasseh Sogavare today congratulates Isabel Province on the election of its new Provincial Premier and the country's first female premier, Hon. Rhoda Sikilabu.
Hon. Sikilabu was declared new premier at the closure of nominations yesterday, as her nomination was unopposed following Sunday's resignation of former premier Leslie Kikolo.
PM Sogavare said, the National Government welcomes Premier Sikilabu to the helm of leadership at the Provincial Government level and will work alongside her executive to advance national and provincial priorities to benefit our people.
"On behalf of the government, I would like to congratulate Hon. Sikilabu, Isabel province's newly elected Provincial premier. You have gained the trust, confidence and honour of your people to be leading the affairs of an Agent of the National Government, the Isabel provincial Government.
The statement urges the new premier to carry on the important role in ensuring Isabel Province remain an agent of unity in our country.
The national government prides itself for being the first government in history to have four female Parliamentarians.
Of the four female MPs, two are government ministers and the other two are members of the cabinet sub- committees as well as parliamentary committees.
The government also appoint female permanent secretaries to a number of key ministries, and with Premier Sikilabu at the helm of leadership in Isabel Province government will continue to recognize the invaluable contribution of all women leaders across all sectors.
ENDS///.
What you think?