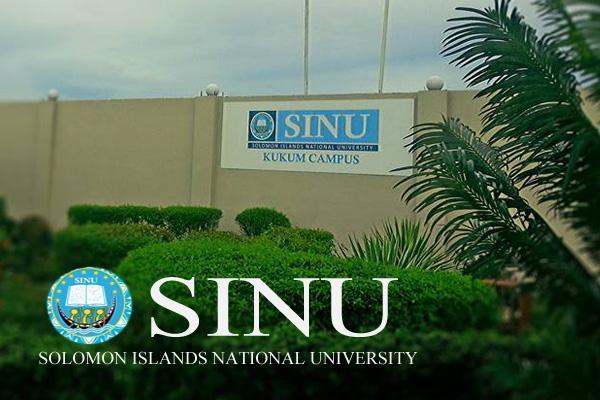 The Solomon Islands National University is being owed $86m by sponsors and individuals.
Acting Vice Chancellor of SINU Dr Jack Maebuta said the arrears he was referring to ($86m) were from previous years.
"As from last year and this year we are very strict and only allow students to enroll upon full fee payment," he said.
He explained that the significant outstanding tuition fees arrears of some $86 Million owed and payable to SINU by sponsors including Members of Parliament (MPs) and private sponsored students, non-honouring by SIG of pledges and commitments in the 2022 Development Budget and the economic downturn of the country's national economy.
Dr Maebuta said there is a view that these kaon (outstandings) should be written off.
"If we do this SINU and especially the present management will set a precedent," he said.
Meanwhile he said the University saw the difficulties and therefore assisted private students with debt relief of $1,500 from their ageing outstanding fees.
Dr. Maebuta stated that the Pro Vice Chancellor Corporate termed this as applying the same haircut.
"Nomata man you bolo heti or iu biki hair ba umi garem sem haircut.  So if you have an outstanding fee of $2,000 you only pay the university $500. Iu man garem $10,000 kaon after your haircut of $1,500 you will still have to pay the University $8,500. Because of this haircut exercise 500 students were relieved of their debt. This is just a one-off haircut so no ting that ba u haircut Olowe," Dr Maebuta explained in English and pidjin.
He further highlighted that this huge kaon (outstanding/ arrears) made me to ask few questions about this (in pidgin):
Iufala savy tu wat na kaon?
Taem iu herem word kaon ia wat na hem minim lo iu?
Iu man kaon ia hao iu feel about kaon blo iu?
Iu man ota kaonem ia hao na iu feel?
Hem orait fo iumi kaonem SINU and sikulu free?
What you think?