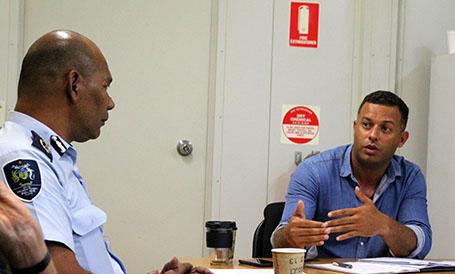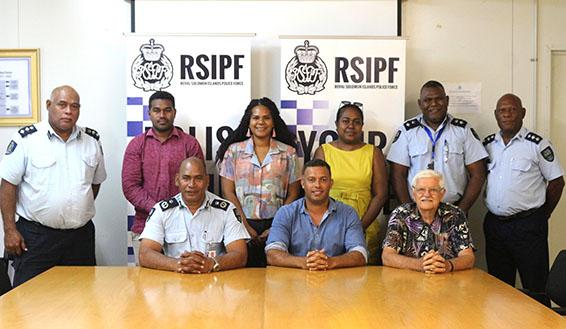 Monday 2 November, Honiara – The Solomon Islands Chamber of Commerce and Industry (SICCI) acknowledges the huge impact the Crime Prevention strategy of the Royal Solomon Islands Police Force (RSIPF) has had in reducing crime in communities in and around Honiara City.
SICCI Board Chairman, Mr Jay Bartlett highlighted this following an update presentation by the Director of the Crimes Prevention Department during a SICCI/RSIPF Executive Group meeting on Thursday 29th October, 2020.
Mr Bartlett said this is encouraging to note and SICCI, as the peak body representing private sector, is keen to support as part of the efforts to build business and community confidence towards our Police Force and to reduce the fear of crime and build workable relationships between Police and our communities.
The SICCI/RSIPF Executive Group, established under the signed MoU between the two parties, were updated that currently there are sixty (60) major crime set ups and 40 zones set ups established in settlements and communities in and around Honiara City.
Director of Crimes Prevention, Mr Solomon Sisimia said the community crime prevention set ups are part of a Crime Prevention Strategy that grew out of past surveys which identifies five drivers of crime in the country, particularly in Honiara City.
The five drivers are alcohol and drug abuse, family violence, issues affecting youths, resources and environment and emergency crimes.
"The objective behind these set ups in communities is to put crime prevention at the forefront of policing, to bring stakeholders to a common goal to address the 5 drivers of crime and build community spirit to reduce crime and resilience against COVID-19.
"This initiative has had a big impact in the 60 communities that the Crime prevention unit have worked with. We have seen which evidence of reduction of crime and social disorder issues in communities as people start to swift mindset and take ownership to do the right thing in partnership with their Police," Mr Sisimia said.
As an outcome of the SICCI/RSIPF meeting, a proposed Business After 5 (BA5), SICCI's popular networking event, is been organised where the RSIPF Crime Prevention Department will have the opportunity to make a presentation on the community Crime Prevention Strategy to members and explore ways the private sector can support the RSIPF.
It is also be an opportunity for RSIPF to update directly members of the business community on the security operations surrounding the upcoming by-elections and the looming festive season.
-SICCI Media
What you think?