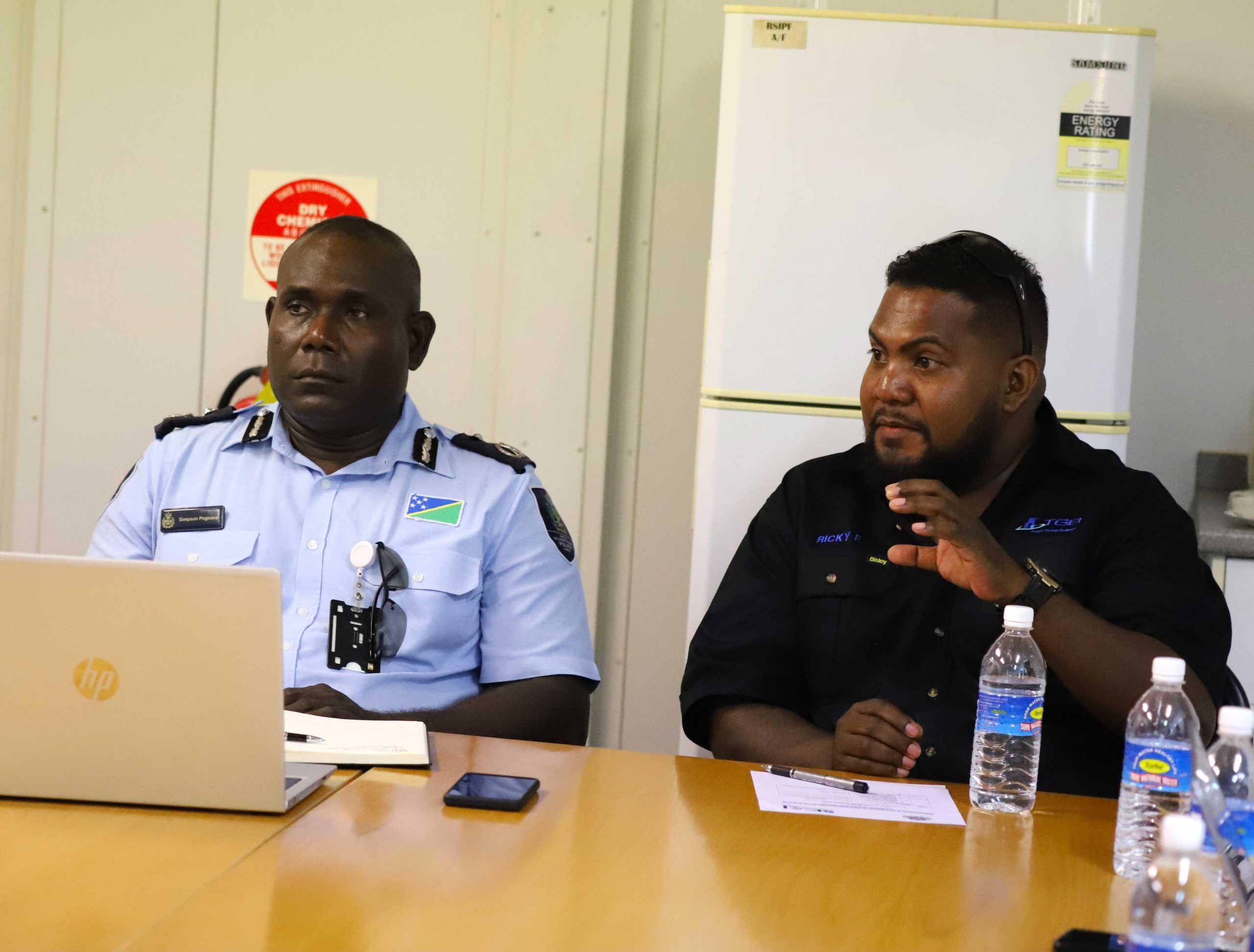 Tuesday 24 August, Honiara – The Solomon Islands Chamber of Commerce and Industry (SICCI) is providing support to the Royal Solomon Islands Police Force (RSIPF) by facilitating the process of exemption for businesses who are categorised as critical or essential to mobilise during the 36 hours lockdown period.
This is made possible under the recently renewed Memorandum of Understanding (MoU) signed between SICCI and the RSIPF.
Representatives from SICCI led by Chairman, Ricky Fuo'o met with key officials from the RSIPF today (Tuesday 24 August, 2021) to receive updates on the proposed Lockdown including discussions on critical and essential services and establish a process of exemption for businesses and establish communication lines between SICCI as the private sector representative and RSIPF.
"All activities will cease operations, except for essential and emergency services, and private sector services critical for the provision of emergency and essential services.
If your business does not fall under these categories but is of highly essential and at risk if not manned or if your staff are not mobilised during the 36 hours lock down, please apply for a Lockdown Exemption through the Chamber.
"We highly encourage that businesses only apply for lockdown exemption if absolutely essential and high risk as not all application will be authorized by the RSIPF," SICCI said in a statement.
"Applications received from businesses will be submitted to the Commissioner RSIPF to be approved and shared with the Police Operations Centre (POC) who will be managing the 36-hour lockdown in Honiara.
"RSIPF Commissioner is to approve all application for exemption during the lockdown period while the Police Operational Center (POC) will manage all businesses exempted and their movements during the 36 hours lockdown.
"Closing date of exemption application is before the close of business on Wednesday August 2021 when all application will be submitted to RSIPF for approval. Once approval is done. SICCI will get in touch with businesses who have approval to collect vehicle passes and authorized IDs. The exemption approval is only valid for the announced 36 hours period of lockdown," the SICCI statement said.
The Solomon Islands Government had declared a 36-Hour Lockdown on Friday 20 August 2021 for the Emergency Zone of Honiara. The lockdown will start from Sunday 29 August, 6pm until 6 am Tuesday 31st of August 2021.-SICCI Media
What you think?