Home
Local News
SI has no external threats; diversifying security pointless: Wale
SI has no external threats; diversifying security pointless: Wale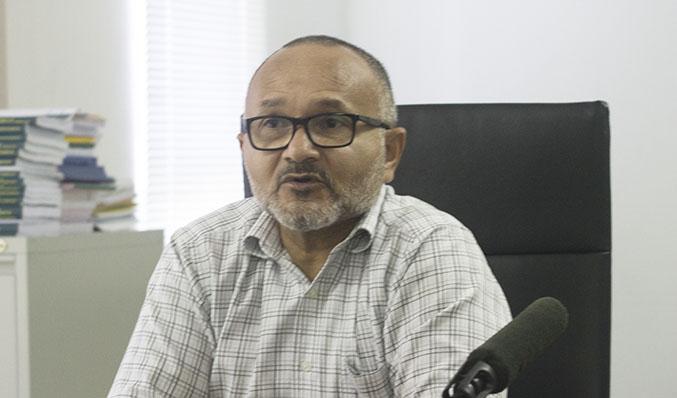 SOLOMON Islands has no external enemies and faces no threats from external forces.
Opposition Leader Hon Matthew Wale said there are no external threats to allow the transit of or shoring of PRC military assets in our country.
"What benefit is there for Solomon Islands in doing that? It only attracts exactly what we do not want to be part of – the focus of geopolitical interests and competition," he said.
Hon Wale said the lack of external threats removes any argument that there is a need for military engagement with the PRC and therefore should be excluded entirely from the deal.
He said Solomon Islands must take steps to enact laws that fills the gap under section 19 of the constitution that deemed the military law of foreign powers acting under an agreement with our government, as applicable in our jurisdiction for the discipline of members of forces of such foreign powers.
"The deal will have the effect of undermining our political and basic rights under the constitution, if such rights are violated by such foreign forces. This is more urgent when the Prime Minister is entering into a deal with a communist government with values that are very different to our own," he said.
The Opposition Leader said RAMSI was a clear demonstration that regional security platforms are the most effective and the preferable option.
He said if Prime Minister Sogavare views there are external threats to our national security, he should first seek the option of a collective regional security platform.
"The Prime Minister's statement that he will be seeking security agreements with PNG and Fiji strikes me as belated attempts to play on this neglected option. Sogavare says he is seeking to diversify Solomon Islands bilateral security arrangements. As noted earlier, in the absence of any credible external threats, diversifying our bilateral security arrangements is pointless," Hon Wale said.
He said bilateral security arrangements are platforms to protect our national security against identified potential external threats.
"All the drivers of instability, insecurity and even threats to national unity in Solomon Islands are entirely internal. This means that the deal, in giving opportunity to military posturing by China, has nothing to do with Solomon Islands national security. I doubt that the provision for this in the deal is inadvertent, rather it is calculated for geopolitical effect. On the part of Prime Minister Sogavare this is mercenary, on the part of China it is an opportunity too good to miss," Hon Wale said.
The Opposition Leader said Prime Minister Sogavare has long held grievances against Australia and longed for the day he would extract revenge.
"That day has arrived, and he has gladly thrust his sword into Australia's back. China is only too happy to oblige Prime Minister Sogavare; there is a meeting of minds on this," he said.
ENDS//
What you think?