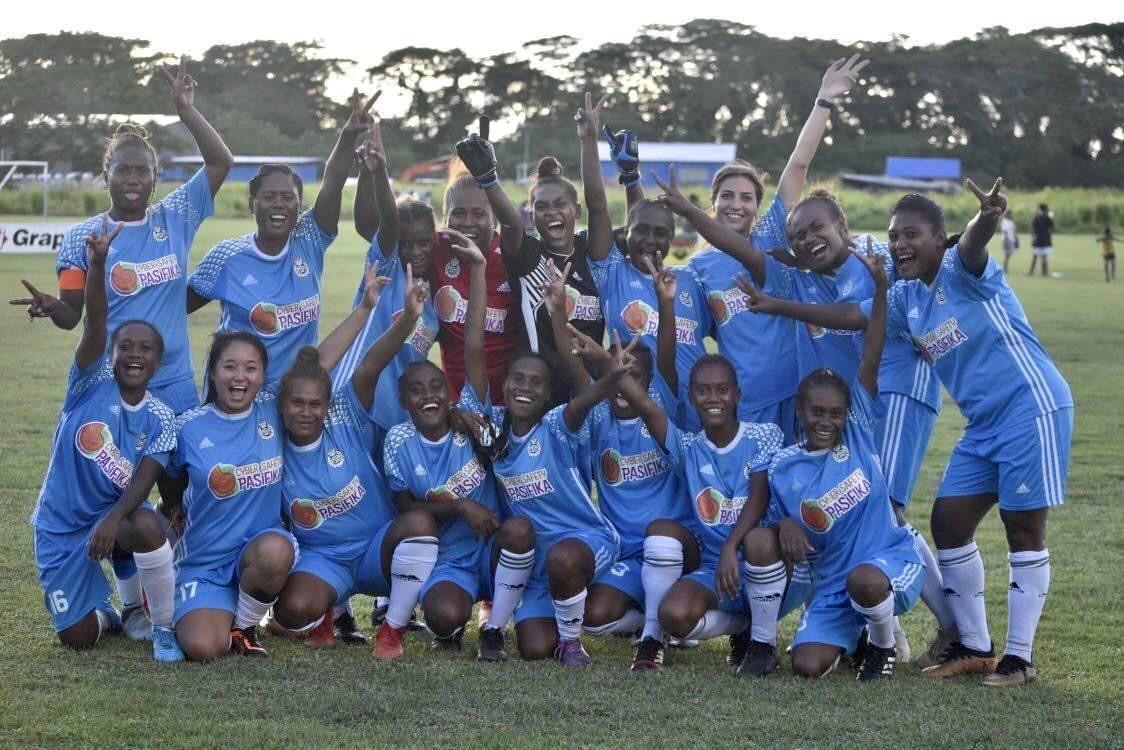 The Royal Solomon Islands Police Force (RSIPF) Royals Women's football team have followed up their undefeated league season to win the Solrais Women's Football Championship as well. This means the RSIPF have won a historic "double" in the inaugural women's league.
Goals from Laydah Samani and RSIPF Officer Francina Mautai sealed a 3-1 victory in the final match against Koloale FC in Honiara yesterday (6 December 2020).
RSIPF Sergeant and team coach Stanley Waita commented after the game, "This was the best game that we've played. The team worked really hard and we've shown why we're the best team in the league."
SIPSP Advisor and assistant coach Mark Crawford also commented, "The girls have shown great team spirit throughout the season, they are a close knit team and it shows on the field. They play for each other and everybody has contributed throughout the season."
RSIPF Commissioner Mostyn Mangau congratulates the Royals Women's football team for winning the championship after winning the League.
"This is great news. I am not surprised, as I know the effort and commitment that the coaching staff and the players have put into building the team culminating in the double win including the inaugural Solrais Women's Football League and now the championship. Well done. The RSIPF salutes you for this great effort," says Commissioner Mangau.
He adds, "I wish to thank the Australian Federal Police through its Cyber Safety Pasifika project for sponsoring the RSIPF Royal Women's football team."
ENDS.
What you think?