Rehabilitation & reintegration giving released prisoners 'second chance in life'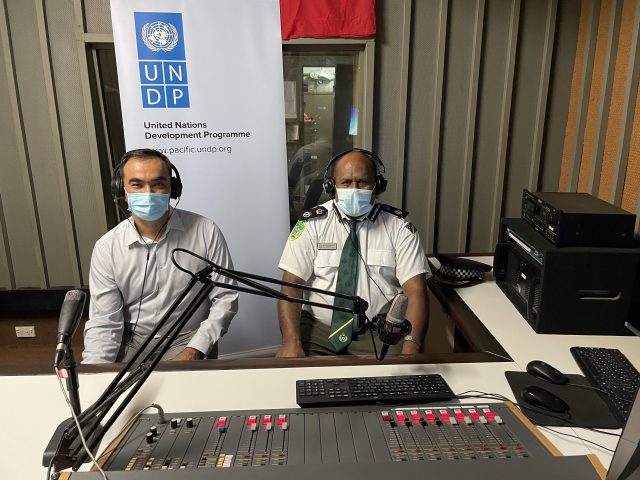 Sponsored Advertisement

Honiara, Solomon Islands (Thursday 19 May 2022) – The Correctional Service of Solomon Islands (CSSI) has embarked on a revitalized campaign to promote and raise awareness on the importance of giving released prisoners a 'second chance in life'
Released prisoners face significant challenges in their social reintegration, including stigmatization and ostracism, which can impede their ability to find jobs, housing or return to formal education.  In the absence of support to face these issues they risk getting caught up in a vicious cycle of challenges to reintegration and ultimately, recidivism.
The United Nations Development Programme (UNDP) is supporting CSSI with radio programmes and technical support to further the application of services in line with the Mandela Rules.
The CSSI is also working closely with national and provincial governments, civil society organizations, and local communities which will see the establishment of a National Board, Provincial Council and Ward Committees which will strengthen the reintegration of released prisoners at the community level.
The theme of the campaign is, "Iumi Tugeda Waka for Bildim Peace, Stopem Crime, Stretim Life, for United and Prosperous Solomon Islands"
The Commissioner of CSSI Mr. Gabriel Manelusi, expressed his appreciation for this timely support and is looking forward to the positive outcomes of what this campaign aims to achieve.
"The rehabilitation of released prisoners is an integral part of CSSI's mandate as this ensures that upon their release, they shall become effective partners, parents and contributing to the national workforce," said Commissioner Manelusi.
"The majority of released prisoners have a strong motivation to be successful citizens if given another chance following their incarceration. Therefore, families, communities, provinces and all other stakeholders have a major role to play in supporting them to attain their goal."
He added, "CSSI has always had a fruitful partnership with UNDP, and we are grateful that they are supporting us again in this campaign as it will greatly boost our community outreach efforts. This also echoes our ethos which recognizes that rehabilitation and social reintegration into communities are basic objectives of a criminal justice system".
"We take responsibility for how the UN Standard Minimum Rules for the Treatment of Prisoners and Nelson Mandela Rules are translated in our country, based on our context.," said Commissioner Manelusi.
UNDP Solomon Islands Country Manager/Deputy Resident Representative, Berdi Berdiyev, reassured the Commissioner of UNDP's on-going commitment to support the mandate of CSSI, considering its global expertise in supporting prison reform.
"The Mandela Rules clearly establish that rehabilitation is crucial in achieving a reduction in recidivism," said Berdiyev.
He added, "The correctional services are an important component of a properly functioning criminal justice chain. We value the work that CSSI has undertaken so far and UNDP's support to this campaign will help boost the efforts to sustain rule of law, recognizing that community engagement in the process of reintegration is crucial."
The CSSI operates six correctional centers around the country, they are present in Honiara, Guadalcanal, Temotu, Makira, Malaita and Western Provinces.
What you think?