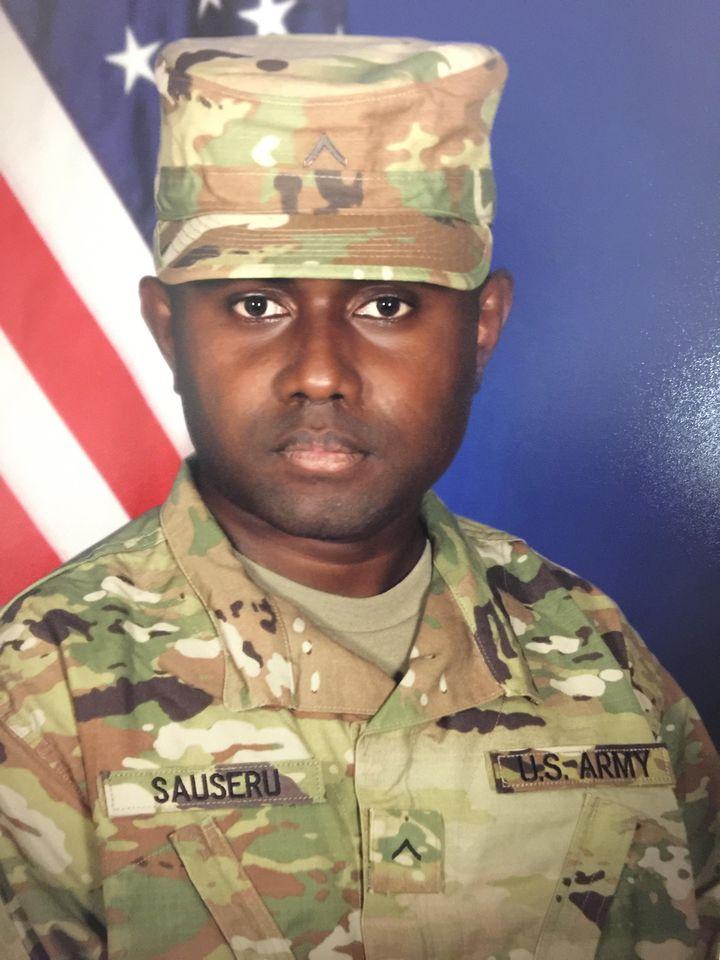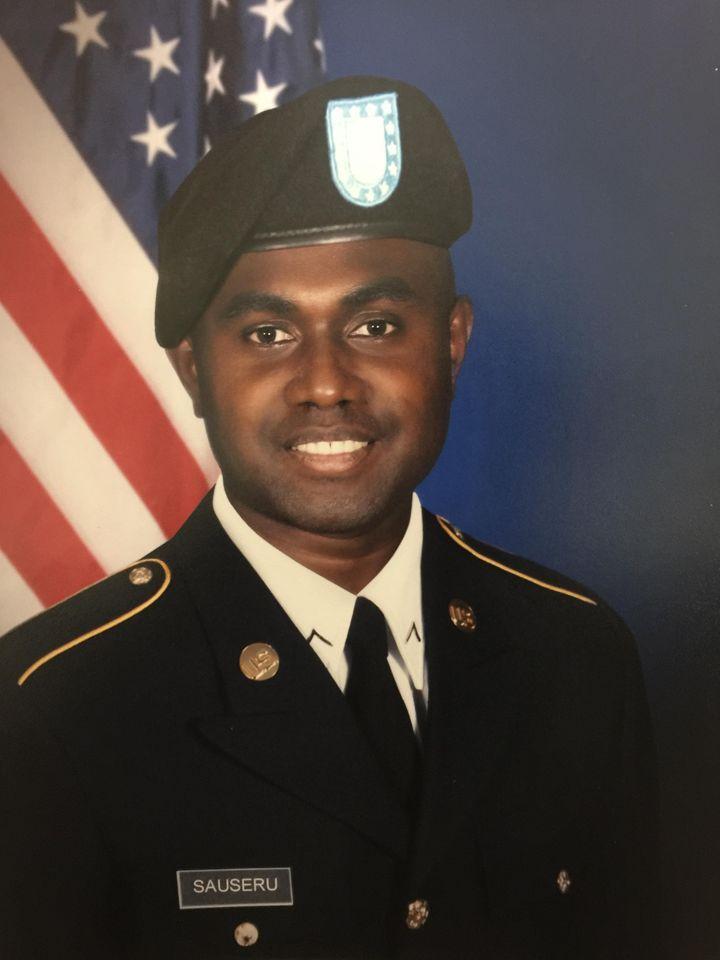 Maclean Sauseru who describes himself as coming from a struggling family is now a U.S soldier.
Speaking exclusively to SBMOnline, Sauseru who comes from Malaita (South and Fataleka) confirmed that after graduating he's now officially a U.S soldier.
"Yes after my graduation on Oct 15 2020, I am now officially a US soldier.
"It feels great to be part of something bigger than myself. Being in the US army also helps me learn about my self and my worth in the world. Coming from a very poor and humble beginnings, getting up to this height takes a lot of sacrifice. Knowing that I am a soldier in one of the greatest armed forces in the world is more than words can express. I give all the glory and honor back to my God," he told this magazine from the U.S.
When asked if he was the first Solomon Islander to enter the U.S Army, Sauseru said: "I believe so. I don't know if there's any one else from Solomon Island but as far as I know I am the only one."
On Thursday this week, he completed his training.
"I just graduated Basic Combat Training yesterday, and this morning I was transferred to my next unit for another 7 weeks of training," he said.
Sauseru said his job in the U.S Army is 88M, which is a Motor Transportation Operator.
"My main responsibilities includes driving big convoy and armored vehicles, prepare them for travel either by land, sea or air."
When asked how he went to the U.S, he said: "So I came from a very poor family. There are five of us. I am the second. Sometimes we had nothing to eat at all some nights. Sometimes I got kicked out of school for late payments of fees. My parents didn't have that much money. I grew up seeing all the struggles that we've been through and I don't want to have the same struggles happen to me and my kid and family.
I want the best for them, to live and have a better life than me."
In terms of education, Sauseru attended primary school to form 3 in Florence Young Christian School from 2001-2009. He the did his form 4-5 at KGVI from 2010-2011 then a year later he went back and to do his form 6 at Florence Young Christian School.
"I did Form 7 at St Nicholas School for only half the year then I decided to serve a mission for the church. So I withdrew and went to serve two years voluntary mission in Papua New Guinea."
Sauseru is a member of the Church of Jesus Christ of Latter Day Saints.
Upon returning from the 2 years in PNG he went straight to USP and took foundation courses and built up from there until he got a scholarship to study in Hawaii.
"I came to here in the U.S in 2017 for university studies. I attended Brigham Young University, Hawaii. I did 2 years of schooling and then I met the love of my life and we got married in the beginning of 2018. We then decided to move to the States to start our own little family. And then the rest is history," he said.
Sauseru whilst working is also doing online studies.
Talking about his family, Sauseru said dad Matthew Sauseru is from small Malaita (Ro'one & Tapa'atewa) and mum, Fiona Sauseru is from Fataleka
"My Dad passed away last December at the NRH. I was there to see him breathed his last breath. Before he died, I sat by his bed and made him a promise that I will go out there into the world one day and make him proud. And I jokingly told him that he needed to cheer for me up there when he's watching down," he said.
Asked sort of message he wants to give the young people, replied: "All I can say is that my fellow young brothers and sisters in the Solomon Islands, you are far more worth that what you think.
Always have that right and positive mindset and always know the reason why you're chasing your dreams. Be it for a better life for your family, or education or helping people around you, find those reasons and look at them everyday and use them as the springboard to push yourself each day. Don't say that 'its hard' or 'I'm not capable of doing this' because the moment you say those words, you're defeating yourself already.
Your biggest enemy is yourself. It starts of with education. Get all the education that you need and you will end up in places and doing wonders around the world. So stay positive. Aim high, dream big and shoot for the stars. Most importantly, always put God first in everything. I always find time to read my bible and talk to my God everyday and night. Listen and obey your parents too. Listen to them and follow their counsels."
Pictures
What you think?