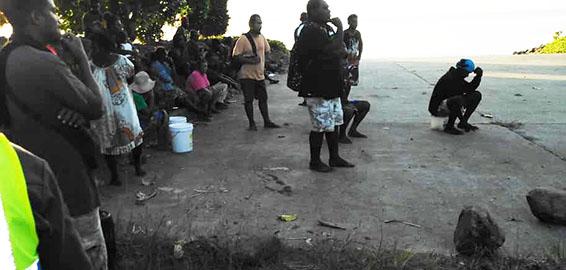 OPPOSITION Leader Hon Matthew Wale has called on the government to urgently address the humanitarian situation in the Shortland Islands.
Hon Wale said recent media reports of people crossing the border from Shortlands to Bougainville in search of food supplies is a great concern.
He said it is sad that our people in Shortlands have been pleading for government help three weeks ago but fell on deaf ears, and have now crossed the border in search of food.
"The current situation in Shortlands is a concern that is not only faced by people there but everywhere in the country especially the remote parts of the country," he said.
The Opposition Leader said the National Government should negotiate appropriate cross border protocols with PNG and Bougainville to properly manage border crossings for our people in Shortlands and also in Malaita Outer Islands.
Hon Wale said the Government should not neglect the fact that our people have traditional ties with people of Bougainville and trading between the islands had always been part of their source of survival.
"I am urging the government to address this issue with urgency," he said.
The Opposition Leader reiterated his earlier statement cautioning the Government to avoid a humanitarian crisis at all costs.
"In one of my recent statements to the government, I have raised the need for the government to address food supply in the remote areas in our provinces. My call was ignored because there were either no plans or pure negligence," Hon Wale said.
Meanwhile, the Opposition Leader also acknowledged Bougainville police for their understanding in allowing the smooth facilitation of our people on humanitarian grounds.
ENDS//
What you think?