Home
Breaking News
One of key bridges on Malaita encounters problem again, pictures tell story
One of key bridges on Malaita encounters problem again, pictures tell story
Part of Dala (South) Bridge, West Kwara'ae on Malaita has been damaged and pictures circulating on social media show one vehicle has stuck in the middle of the bridge as of this afternoon.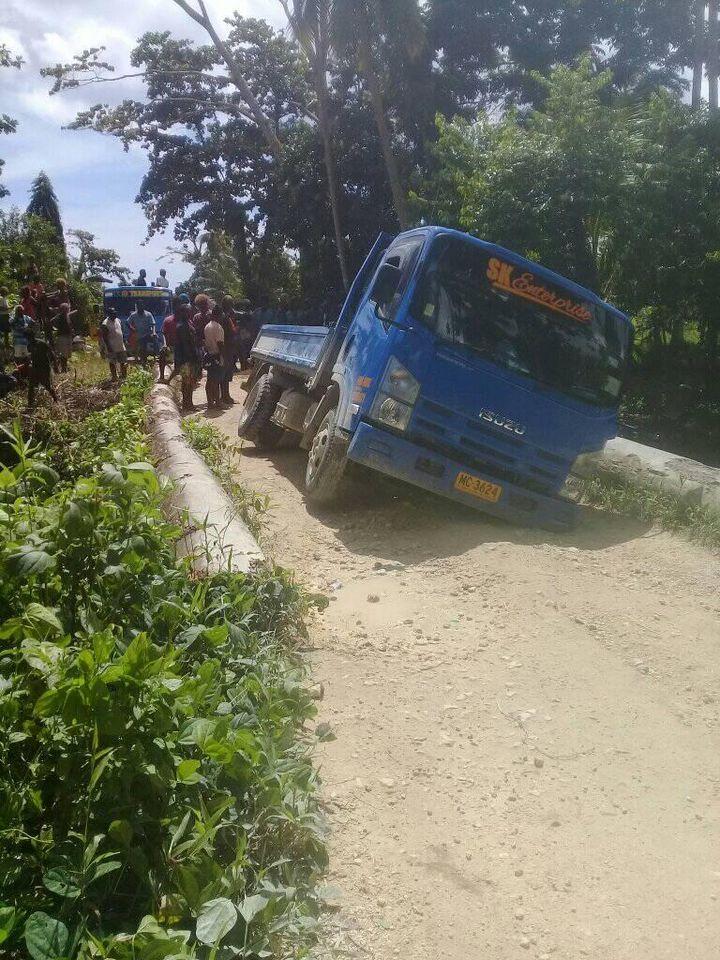 SBMOnline understands that the bridge was damaged some years ago by a log truck and round logs were used to allow for temporary access.
However imagines showed that at least one log in the bridge has tumbled into the river creating gaps in the bridge that caused one of the vehicles to stuck in the bridge.
Dala Bridge is crucial to Malaita travellers as it links the Kwara'ae, Fataleka and the entire northern and eastern regions.
With ships no longer servicing north and eastern Malaita, most people on the island use roads as a means to travel between their homes and the Auki then onto Honiara or other places.
News@SBMOnline2020
What you think?