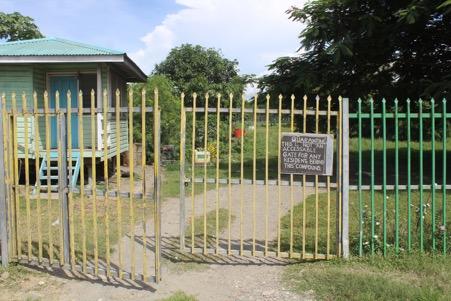 Honiara City Mayor Wilson Mamae in a statement today says that an investigation is now being carried out into the sale of Council Land at Ranadi.
He responded by saying that he welcomes any investigation on the matter of transfer of the land used by the Bio-security Division of the Ministry of Agriculture.
"Following what has been published in the media, I would like to inform the public that investigation now has been carried out through responsible body," he said.
"In the meantime, I would like to urge all parties, whether it be public or private stakeholders who currently occupy HCC land to come forward and show your continuance interest of using HCC land," the Mayor added.
HCC will be conducting valuation of all the land it owns and is expected to be concluded by the end of this quarter.
Meanwhile it has surfaced in the media that two councillors who were part of the Mamae Government had denied attending any meeting on October 29 2020 during which they agreed to sell the land to a foreigner.
Commissioner of Lands Allan McNeil confirmed to SBMOnline this week that he had given consent after HCC provided the required documents. A minute of the HCC Council's executive meeting was also provided.
But the denial by the former deputy mayor Charles Aiwosuga and another Councillor that they didn't attend the meeting has raised new concerns about the sale.
SBMOnline was also informed that another councilor whose name was on the list of attendees had denied attending the meeting.
What you think?