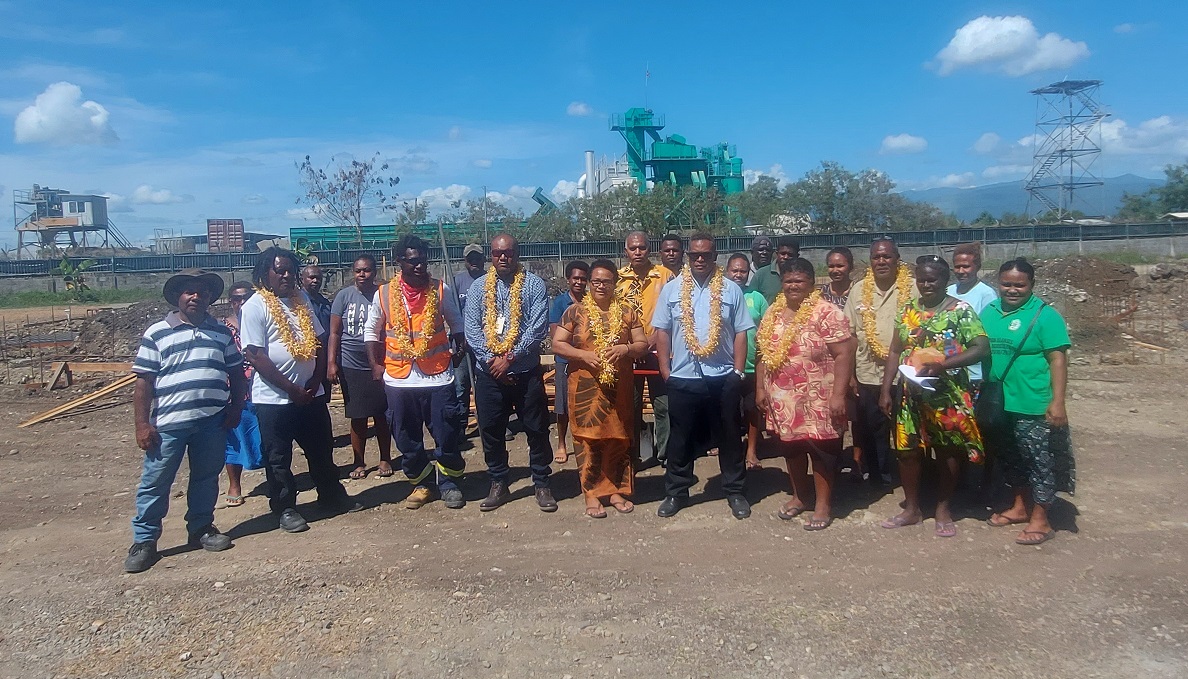 The Ministry of Agriculture and Livestock, MAL has conducted a ground breaking ceremony to construct a building complex for a treatment facility and two staff houses at the MAL Biosecurity Henderson Compound, Honiara.
Speaking during the ceremony, Permanent Secretary of the Ministry of Agriculture and Livestock, Ms. Ethel Frances said the treatment facility project is an important investment by the National Government through the Ministry of Agriculture and Livestock.
"The vapor heat treatment project will cost the Government around SB$7 Million to complete and this will greatly benefit rural famers to export their end products.
"The national government is very supportive of this project and wants to see the completion and delivery of the project because it's the taxpayers' money that will be used to fund the project."
"The beneficiaries of the project will be our local farmers in the private sector and also public sectors through contributions to the economic growth of our country," said Ms. Frances.
She said the project is co-funded by Ministry of Agriculture and Livestock and Ministry of Infrastructure Development, MID.
MAL Biosecurity Director, Francis Tsatsia said to have such a building complex and treatment facility is a longtime dream and it is a breakthrough for the ministry to have the first of its kind in the country and the region.
Tsatsia said the treatment facility will greatly benefit the rural farmers through export of local fruits.
Tsastia explained the treatment facility will be used to treat fruits to be certified to meet the requirements for export.
"The machine is made from Japan and is called vapor heat treatment that uses water vapor to heat fruits at certain temperature and treat pests that laid egg in the fruits.
"After completion and installation of the system, trainers from Japan will provide training to staff from the Ministry on how to use the system," said Tsastia.
MID Architecture Building Management Services Department Director Philip Wessey Baura said MID is supportive of the project and hoped the construction will complete on time.
Jimmy Construction Company is contracted to build the treatment building complex and Island Enterprises Ltd will be constructing the two staff houses.
Work on the project has already started and progressing.
What you think?