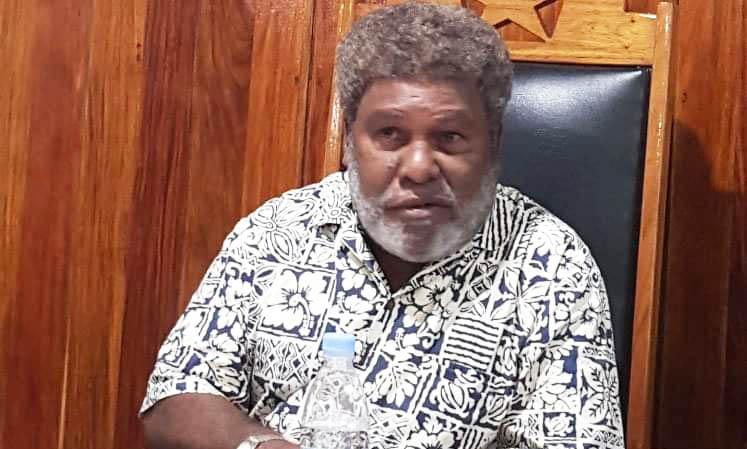 The Honiara City Council Mayor, Cr. Wilson Mamae, has been served with a seven-day notice to voluntarily resign or face a vote of no confidence. But Lord Mayor Maemae speaking exclusively to SBMOnline tonight said he is unmoved and will not be resigning.
The notice which was signed by 4 Councilors—including the deputy mayor Charles Awosuga had been served on the mayor on the 17th of February. Two other Councils Reginald Ngati of Vura Ward and Cr Billy Abae told this magazine that they are also part of the plot to oust the mayor.
There are 12 elected councilors. And to remove the mayor –7 councilors must support the motion.
In their notice to the mayor, the councilors said ensuing on their resolution in a meeting here by the HCC Executive Members on 11 February, the members of the executive have unanimously agreed to request the Lord Mayor resigns from his position.
The councilors in their notice demanding the resignation of the mayor raised six concerns. Amongst them is that under the leadership of Mamae they hard started well but however things have not advanced as anticipated. They also claimed that the mayor's involvement in the acquisition of the $1.8m fire extinguishers was unprocedural. They also alleged that the administration is taking over the governance of the council and the continuous call in the media for the mayor to resign is a great embarrassment.
But speaking exclusively to this magazine, Mamae said he had never received any notice.
"It is unprocedural for them not to give to me the notice— but yet they delivered it to the media," he said.
Mamae said he will not be resigning because it was the same three people who had tried to oust him last year are doing it again.
"To be honest there is nothing new in here. We sort the issues they raised and agreed to move on," he said.
Mamae said politicking and COVID-19 were challenges last year and this year surely they will work hard to serve the people of Honiara.
The Mayor said he could detail his reply but as leaders they have avenues to deal with such issues and not in the media.
He appealed to his colleagues to continue to work together for the betterment of the city.
What you think?