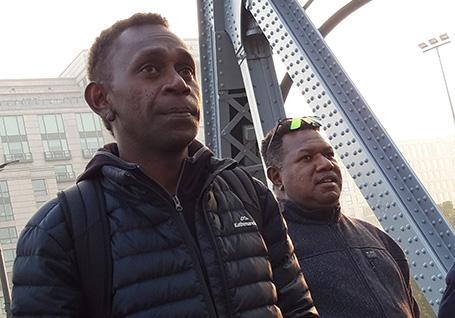 THE Media Association of Solomon Islands (MASI) has successfully held its Special General Meeting (SGM) on Sunday 30th of August 2020.
The purpose of the SGM was to amend MASI's Constitution as well as elect two additional members to the Board.
MASI President Georgina Kekea says these are part of MASI's work plan to strengthen the body made up of workers in the media industry.
Ms. Kekea says it is important MASI sorts itself out first in order to participate fully in carrying out its work in the media industry.
The MASI President thanked members and stakeholders who have supported the Executive in its work to date.
"On behalf of the MASI Executive, I would also like to thank the staff and management of Heritage Park Hotel for hosting our meeting. At this time of economic crisis, it is important that we support each other in our different areas of work", Ms. Kekea says.
The two additional members voted into the MASI Board during the SGM are John Adifaka Jnr and Philip Lilomo.
Adifaka has been in the broadcast media for almost three decades. He currently runs Barava FM, a local radio station in Honiara. Philip Lilomo is the Media and Communications Officer of the Solomon Islands Chamber of Commerce and Industry (SICCI
What you think?