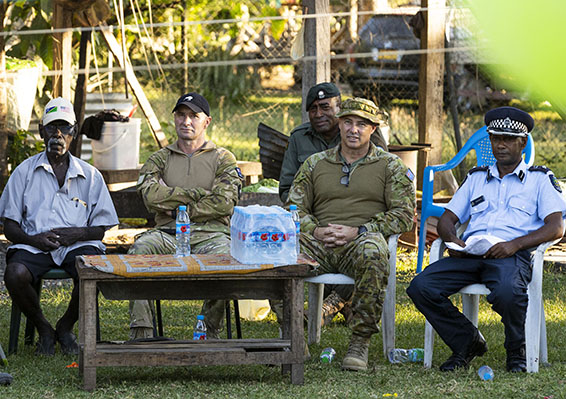 The Lunga community east of Honiara launched their community By-Law on 10 July 2022.
This has happened with the help of Australian and Fiji Military community engagement officers supporting Guadalcanal Police.
Operation Manager, Guadalcanal Police, Superintendent Edwin Sevoa says, " I explained to the Committee and the audience that we RSIPF have a goal and that is to work in partnership with the communities for a safe, secure environment within the Solomon Islands."
Sevoa says, "I have looked through the Bye-Law and also explained it to the people about all the offences within the Bye-Law so that they have clear understanding on it."
He says, "I   appeal to the community at Lunga to take ownership of the Bye-law and respect it. Police will continue to support you in order to effectively implement your Bye-Law so that they can enjoy and live in a safe, secured and peaceful community within Lunga."
What you think?