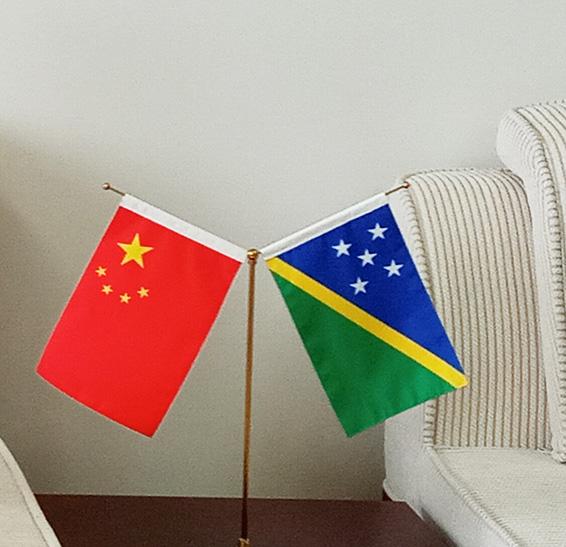 Samson Viulu, Seghe, Marovo Lagoon
Fellow Solomon Islanders, one of the main reason for the diplomatic switch to China was to create leverage with our traditional bilateral friends.
And observing from the responses of our diplomatic friends from the western world, it seems that we are achieving this particular objective of creating leverage never seen before.
Never in the political history of Solomon Islands had we experienced such intense scrutiny and focus from our traditional bilateral friends.
Everyone would agree that when we were friends with Taiwan, no such attention were given to us. We were literally ignored by the western world. It was business as usual and USA was largely absent not only from Solomon Islands but from the Pacific region.
Apart from flyby trips by their war ships, USA was never seen in our country nor felt. Rather, USA use Australia as their main proxy in the Pacific. All of that changed with the diplomatic switch.
As recent as April 2022, the Australian Minister for Foreign Affairs met with NATO leaders and requested for the active presence of NATO members in the pacific. The response from NATO was immediate and that is to send over a high level delegation to Solomon Islands to meet with the Prime Minister.
Interestingly, the swift in aid delivery in recent times is also interesting to note. Unlike past years say 5 to 10 years ago, any request for assistance from the Solomon Islands government had been slow in coming.
The direct communication between Honiara and Washington DC has been more frequent in recent times including from diplomatic offices of our traditional bilateral friends in Honiara.
Presence of CHINA in Solomon Islands is actually changing the whole space and measuring by the renewed interests we are getting from our western friends, Solomon Islands is actually benefiting compared to the last 40 years put together.
(To be continued)
What you think?