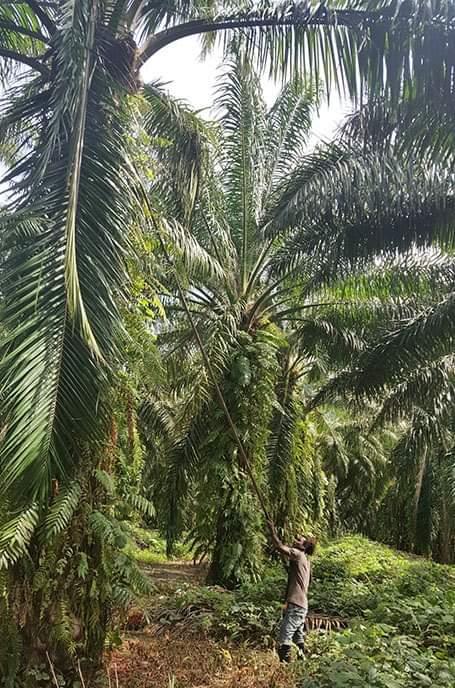 George Wolo is not just an ordinary worker. But he's one of the top harvesters of the Guadalcanal Plains Palm Oil Limited (GPPOL).
SBMOnline was given rare access today in GPPOL to witness the workers going about their normal jobs as they slowly keep the country's economy wheels spinning in the agricultural sector. And in the midst of the COVID-19's depressed stories, the sentiment coming out of the country's only palm oil planation is uplifting.
"We're cautious – but we are going on as normal," says general manager Craig Gibsone.
Against all odds where some major companies and the government were sending workers home or taken off payroll for indefinite periods, GPPOL is thriving and recently recruited around extra 200 people in its peak harvest period to keep up with the harvesting pace.
No workers were sent home but instead they were recruiting.
In the office, Gibsone and his executive team is mapping out what's likely in stock for the next six months but they are impressed by the first six months in terms of the companies operations.
On the field, GPPOL's harvesters, cutters, wheelers and stackers so as the loose fruit collectors are going on with business as usual under shade and rows of endless oil palm trees. Amongst them is Wolo who was named the worker of the month in the latest company's awards.
A typical Makira lad who has little to say, Wolo let his harvesting hook did the talking. In scooping the latest monthly award, Wolo harvested 5,000 bunches of oil palm for two weeks coupled with his excellent daily attendance.

The Makira lad from Star Harbour said he's happy to work with GPPOL for the past four years as it has really helped him, his family and his parents back on Makira.
He says despite the COVID-19 pandemic when all others are going home – they are still working – doing what they do best to help to build the country's economy.
Wolo and his colleagues silently work under the palm trees without knowing that their efforts have helped to keep the country's economy floating in times of disaster like COVID-19.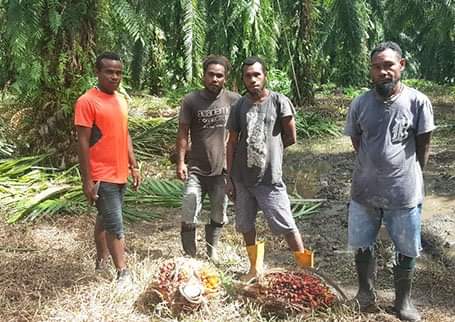 What you think?