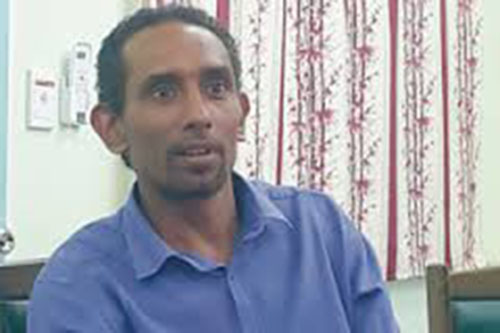 Police will now press on with the complaint against the Chief of Staff to the Prime Minister, Robson Djokovic, for voting in the 2019 National General Election after he lost his citizenship appeal last week.
The high court ruled that Robson is an Australian citizenship and not a Solomon Islander.
Commissioner of Police Mostyn Mangau said the ruling now paves the way for police to pursuit the case.
He said RSIPF is waiting on the Director of Public Prosecution to advice them on what's the step to be taken.
Mangau said a report on the case is now with DPP.
Djokovic was accused of breaching the 2018 Electoral Act by taking part in the NGE voting in East Choiseul constituency when he holds an Australian passport. Under our laws only citizens above the age of 18 are eligible to take part in the voting.
Djokovic faces a maximum penalty of a $50, 000 fine, five years in jail, or both, according to section 120 of the Electoral Act 2018.
Meanwhile Djokovic is appealing the high court ruling.
What you think?