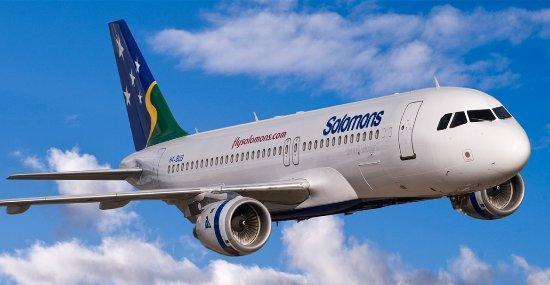 A first ever repatriation flight to New Zealand is planned for 23 July from Honiara to Auckland and return— to pick stranded nationals there— with those working under the under the Recognized Seasonal Employers (RSE) scheme will be given priority
Noel Martin Matea, Assistant Secretary of Pacific and Regional Organisations confirms to SBMonline this afternoon. The flight is also included in a government circular issued last night on its latest repatriation plan.
According to the advisory, the repatriation flight is tentatively scheduled for Thursday 23rd July 2020 and Solomon Airlines is scheduled to operate a Honiara-Auckland-Honiara-Brisbane Service on this date prioritizing Solomon Islands nationals in New Zealand especially those under the Recognized Seasonal Employers (RSE) scheme.
The government urges all concerned nationals to liaise with the Solomon Islands High Commission Office in Wellington for further information.
SIG is currently seeking approval from the New Zealand Government for the flight.
The Chair of COVID-19 Oversight Committee, James Remobatu, in issuing Repatriation Advisory Notice No.7 to all Solomon Islands citizens and non-nationals residing overseas says two flights are being scheduled for 21st and 23rd July 2020.
He said the repatriation flight for Tuesday 21st July 2020 is confirmed, Solomon Airlines will operate IE690 flight from Brisbane to Honiara departing Brisbane International Airport on 21st July at 10.30pm and arriving Honiara International Airport at 2.35 am on the morning of 22nd July 2020.
Solomon Islands nationals located in Europe, Central America, Southeast Asia, Australia and New Zealand who wish to return on this flight are advised to contact any Solomon Islands Missions nearest to their location at the earliest to register their names for consideration and further advice regarding this flight.
News@SBMOnline2020
What you think?