China says it objects to any third party's intention to interfere with security treaty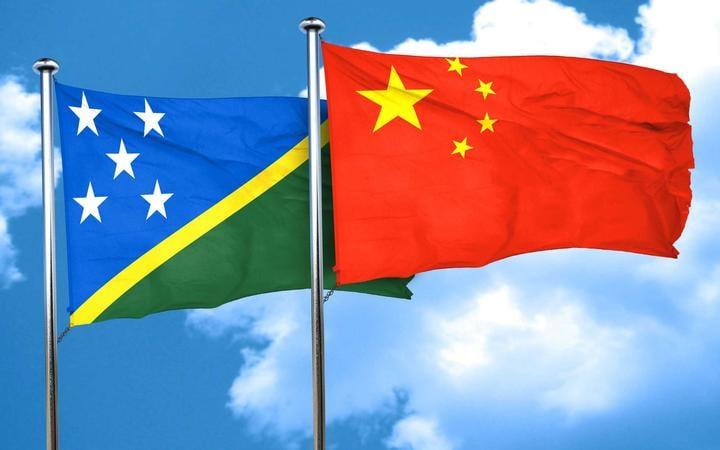 A spokesman for the Chinese Embassy in Honiara says tonight that they object to any third party's intention to interfere with security cooperation between China and Solomon Islands as sovereign states.
The statement was in direct response to the U.S the United States Senior Officials after their meeting with Prime Minister Manasseh Sogavare on Friday.
Below is a statement issued by the Spokesperson of the Chinese Embassy tonight.
Question: On April 22, a high-level U.S. delegation visited Solomon Islands, discussing with Hon. Prime Minister Sogavare the recently signed China-Solomon Islands security agreement. The U.S. delegation alleged that there are potential regional security implications of the agreement, including for the United States and its allies and partners. If steps are taken to establish a de facto permanent military presence, power-projection capabilities, or a military installation, the delegation noted that the United States would then have significant concerns and respond accordingly. What is China's comment on that?
Answer: n accordance with the principles of on equal footing, mutual respect and non-interference into each other's internal affairs, the cooperation in security and other fields between China and Solomon Islands conforms to international law and norms and is conducive to regional stability and development. Both China and Solomon Islands have repeatedly emphasized that reports on so-called Chinese military base in Solomon Islands are misinformation fabricated by those people with ulterior motives. Since the establishment of diplomatic relations between China and Solomon Islands, the exchanges and cooperation between two countries in various fields have yielded fruitful results and been warmly welcomed by two peoples. Any attempt to inflame the situation, provoke tensions and stir up confrontation in the Pacific Island region does not serve common interests of regional countries and is doomed to fail.
What you think?