AISALINGA GETS 25 WATER TANKS FROM AUSTRALIA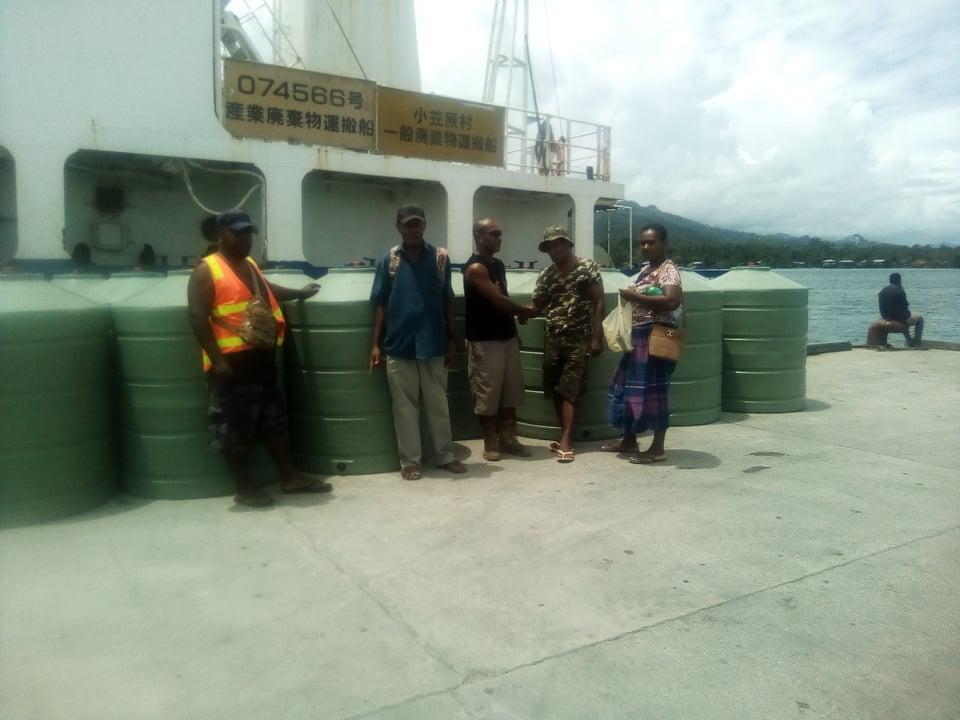 Aisalinga Village in, Central Kwara'ae Malaita Province has received a gift of 25 Rainwater Tanks from Australian Charity, AUSTRALIA YOUTH TRUST (AYT).
Speaking from Sydney, President of AYT, Hon. Max Willis, Charity for Solomon Islands, a long-time friend of Solomon Islands said," the purpose of our trust which was established in 1996 with the help of the late Diana, Princess of Wales, is to help disadvantaged people in Commonwealth countries such as Solomon Islands. These 25 tanks meet that objective – the clean water they hold will save them from fatal diseases in the polluted ground water they are now forced to drink and overcome a great public health problem in one more village."
The gift of the tanks came from representations made to AYT by Solomon Islander, Kim Hagie who lives in Sydney with his wife and children whilst his wife Sharon Hagie does her master's degree in Teaching.
The gift was announced at the Commonwealth Day Luncheon last March at Parliament House, Sydney in the presence of the Governor of New South Wales with Mr. Walter Diamana, Solomon Islands Deputy High Commissioner in attendance.
The "thank you"response of Aisalinga Village was given in a speech by 14 year old Ronnie Hagie, daughter of Kim and Sharon and a high school student in Sydney. Her words moved the distinguished gathering of 250 to tears when she told the sad story of her 3-year-old cousin, Cathy, from Aisalinga who died from ground water "gastro" last February. Ronnie said, "these tanks will be a memorial to sweet baby Cathy"
Aisalinga is the second village in Malaita to get AYT Rainwater Tanks through Kim Hagie's representations.
Kim said from Sydney," I hope there can be more, if there are the funds and I put up a good case. Polluted disease-ridden ground water should not have to be used by the people; they deserve better than that – they need clean water from the clouds above. This is my challenge which I happily accept with God's help!
SYDNEY:9 Sept.2020
What you think?