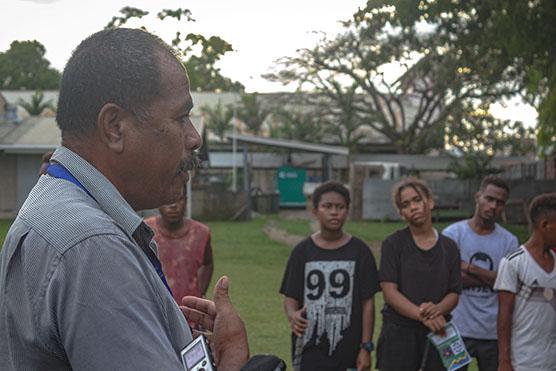 Honiara, 10th January 2022 – Solomon Islands National Institute of Sport (SINIS) High Performance programme will begin its initial phase to roll out its Talent Identification (TID) program to secondary schools starting Term one (1) Monday 31st January 2022
The High Performance TID team in a statement confirmed a meeting with School Principals, Physical Education (PE) Teachers next week Tuesday 18th January at the SINIS Conference room, Ranadi (Opposite the Golf Club) – 3:30pm to 5:00pm
"All High School principals, sports coordinators and physical education teachers are invited to join and learn more about the TID program and how to sign up," High Performance TID statement reads
SINIS High Performance TID program's goal is to identify talented athletes across all sports in preparation for the 2023 Pacific Games.
"Each school is invited to send groups of 50 students (25 girls & 25 boys) to SINIS to be tested on their physical ability. After Term 1, the top 100 performing students will be invited to attend 10-week Emerging Talent Scholarship (ETS) Trial during Term 2."
"After the 10-week ETS Trial during Term 2, the top 30 performing students from the trial will be invited to join a full one (1) year ETS starting from Term 3. The students will undertake a strength and conditioning and wellbeing program during the one year to ensure that they are both physically and mentally prepared. The goal after the one (1) year ETS is for the students to gain selection in a national team where they will go on an Elite Athlete Scholarship (EAS).
The purpose of the Talent ID schools programme is to create a pool of talented teenage athletes for National Federations to choose from for national selection. It also strives to prepare students physically and mentally and teach them about dual career, growth mindset and leadership.
Invitations to provincial schools and students with disability will be carried out during Term 2.
Ends////
SINIS PRESS
What you think?