Home
Agriculture
West Kwaio Constituency targeting 100,000 nursery nuts by end of this year...
West Kwaio Constituency targeting 100,000 nursery nuts by end of this year as it revives its coconut industry
The West Kwaio Constituency under the leadership of Hon. Clodio Tei'ifi MP says it is serious on implementing the coconut rehabilitation Project for the people of West Kwaio.
On the New Year 's Eve of 2023, Tei'ifi despite his tight schedule and short time in office, has launched the project at Foubaba in Ward 27  where a site was cleared for a nursery starting with 10,000 nuts bought from local families that look after the old coconut plantation from Borona Su'u to Su'u Harbour.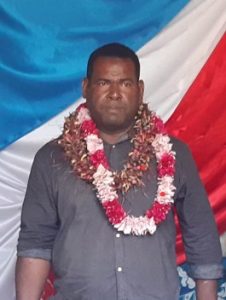 Tei'ifi said similar nursery was set up at Busi'i in Ward 28 for another 10,000 nuts which was purchased and delivered at the site a fortnight ago. Work and preparations for another nursery site at Ngariga in Ward 26/27 ha s already started with another 10,000 nuts been purchased and delivery has started to the site since last week and will continue this week, a statement from the constituency office to SBMOnline states.
Claudius has reiterated that this is just a beginning for this project as this is going to be rolled out to other identified sites throughout the constituency for the people of West Kwaio. The aim is to nursery 100,000 nuts by end of this year if funding permits.
This coconut rehabilitation project was started in 2020 when Tei'fi was the MPA for Ward 28 and Provincial Minister for Agriculture and livestock in the Malaita Provincial Assembly. During that time, he obtained a small funding and assistance from Ministry of Agriculture and Livestock (MAL), and Ministry of Forestry and Natural Resources which enabled him to nursery 14,000 nuts and 8,800 mahogany seedlings for ward 28 where he represented. During transplant, the plants were distributed to individuals and communities just within 2 days and he saw the demand for these plants in the communities.
The objectives to embark on the coconut rehabilitation project is to revive the industry in the constituency which is dying and declining at an alarming rate. West Kwaio was once a pinnacle and a hub for coconut and copra industry in the country which started way back in the early 1940s' well before the country gained its independence. The copra industry has helped a lot of families and communities back then when the industry was vibrant up until the ethnic tension in 2000 when the national government lost its focus and neglected its support to the industry in my constituency, said Tei'ifi.
"West Kwaio has contributed a lot in the socio-economic development of this nation well before independence in terms of copra, cocoa, and timber. But yet nothing to show forth to reciprocate my people and constituency for our contribution to the socio-economic development of this nation in these industries and sectors," he said.
Tei'ifi said with the increase in the dependency syndrome and free hand out mentality in the constituency, he is serious in addressing the matter, by starting with what people already have available on hands that needs to be embraced and empowered.
"There is no need to acquire masses of land for such projects and developments where always end up in disputes and delay . I just work with what works well for my people of West Kwaio in terms of our culture and ownership of land and resources,"Tei'ifi he said.
Due to budgetary constraint with MAL office at Auki, the constituency office has also stepped in to assist MAL officers in Auki to mobilise them to those nursery sites for technical support and assistance.
"The Constituency soon will implement its reforestation programme during the course of the year. The Constituency has also contributed a lot in the timber and logging industry since the 60s and today we saw massive depletion of our rainforest to the industry. Therefore, under my leadership, I prioritise the rehabilitation and reforestation programme at a scale that can be sustained by resources that I have on hand,"Tei'ifi.
The End//
What you think?