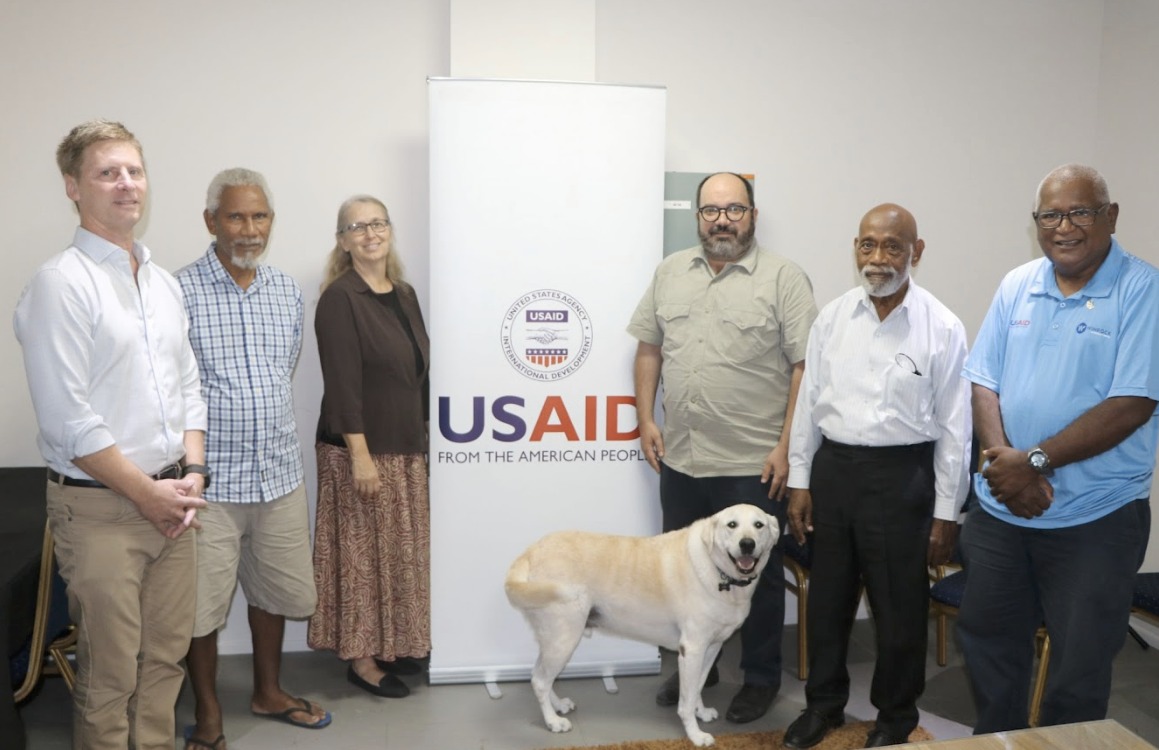 Honiara, Solomon Islands –  The United States Agency for International Development (USAID) Strengthening Competitiveness, Agriculture, Livelihoods, and Environment – Natural Resource Management (SCALE-NRM) project is connecting local farmers with American farmers to learn from each other.
Through the Farmer-to-Farmer program, SCALE-NRM, implemented by Winrock International, will bring American volunteers to Malaita province to help local communities learn about the latest technologies and innovations that can improve their productivity and competitiveness.
On December 15, United States Chargé d'affaires Russell Comeau and Winrock International local charitable trustees David Ronia and Waeta Ben met with the first short term volunteer. During the volunteer's two week deployment, the volunteer leveraged her 23 years of experience with the Farmer-to-Farmer program to prepare the way for up to 10 international and national volunteers to visit Solomon Islands in 2023. These volunteers will focus on agribusiness and capacity building for farmers, including those receiving SCALE-NRM Forest Development Fund grants.
The Farmer-to-Farmer program is a global USAID initiative to support farmers and agribusiness professionals to improve their livelihoods and food security. Farmer-to-Farmer sends volunteers on technical assignments to provide hands-on training to communities, cooperatives, agribusinesses, and educational institutions, and to learn from local knowledge.
What you think?