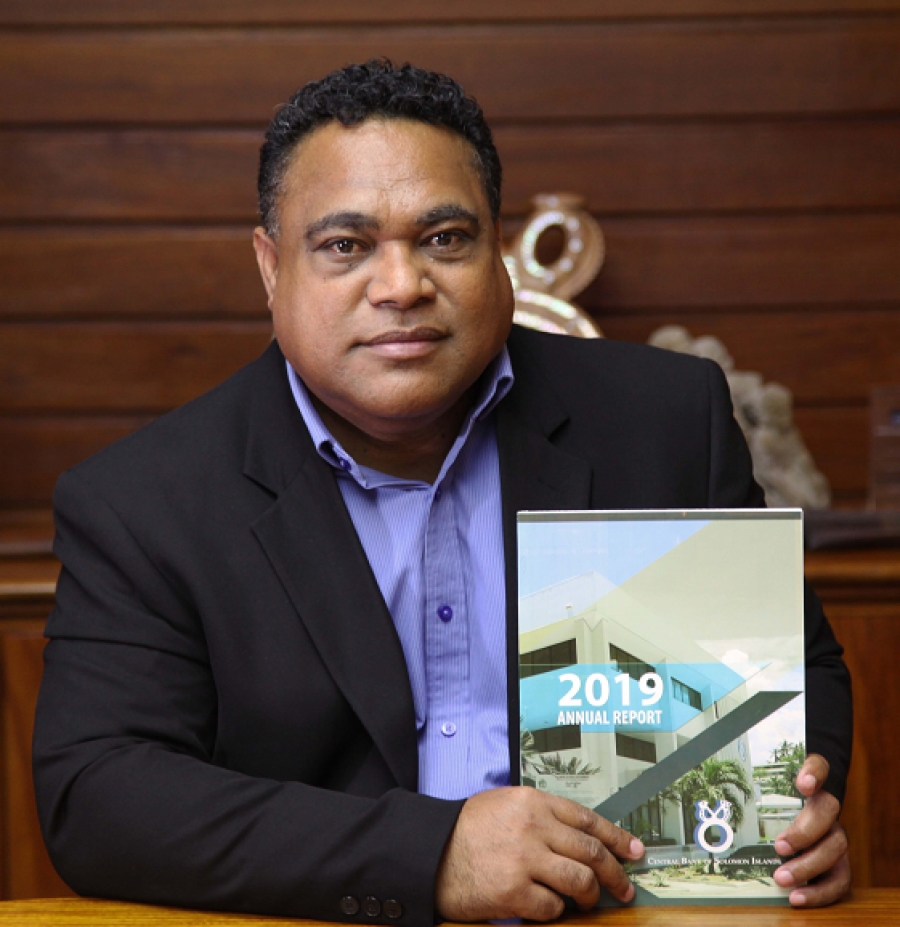 With the current impacts of the COVID-19 global pandemic, the Governor believes this is the opportune time to do things differently.
"Focus should now be on developing the rural village," Dr Luke said when launching CBSI's 2019 Annual Report Wednesday this week.
"We've seen during the social unrest the 'village' was used as an insurance. Resilience was seen in the villa
ge. In fact, it was the rural economy that kept the country going during that unrest.
"Again, in this pandemic the village was used as an insurance. People were sent home for safety. I am very certain that the next economic crisis in the future, people will travel back to the village," he added.
In response to the threat of COVID-19, Solomon Islands Prime Minister, Hon Manasseh Sogavare in March earlier this year advised people in the provinces to cancel any non-essential travel plans to the capital Honiara and called on all visitors and unemployed persons in Honiara to return to their home provinces.
Dr Forau further stated that the village has been used by the majority of our people as an insurance (or as a fall back).
"If that is the case, then I seriously think there is a need for us to start the discussion on alternative paths to development.
"After 40 years of self-chatting our economic destiny, we are still no way near to an economy that can economically sustain its people. Solomon Islands needs an alternative development path with alternative transmission channel(s)."
He said these ideas are not new, but requires champions to initiate the process.
"Looking ahead, perhaps this pandemic (COVID-19) has brought us to a new normal. A new era that requires that we explore new ways of doing things. That is to do things differently, to be more creative and innovative to develop our country.
"We can effectively utilize the opportunities that will arise once our economy recovers and realistically place our growth trajectory on a more inclusive and broad-based development path," the CBSI Governor said.
What you think?