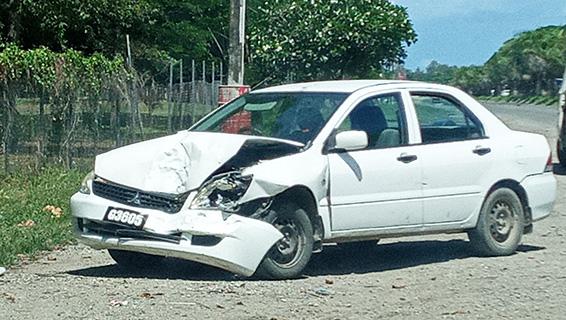 A tax payers' funded vehicle was badly damaged today after it travelled at high-speed and crashed on to road-side at the SINU Panatina Bus Stop.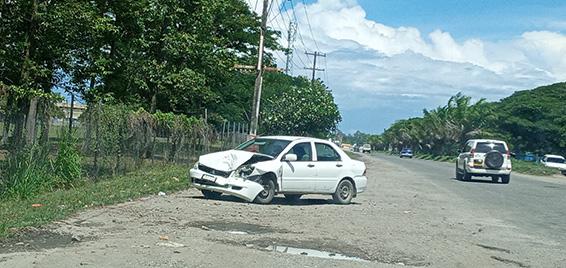 A female eyewitness told SBMOnline at the scene this afternoon that the G-plated vehicle was coming down the Panatina Campus road at high-speed and without stopping drove all the way on to the main-road when it met another vehicle and crashed onto the road-side.
The eyewitness says the G-vehicle was running very fast and tried to turn towards the Henderson direction when it met a west bound vehicle forcing it to veer off the road.
The eyewitness alleges that the driver of the tax-payers funded vehicle was drunk and running at a very high speed.
"It was just fortunate otherwise he could hit another three other vehicles who were so close to where he was landing," she said.
As a result of the accident, the vehicle veered off the road and stopped on the east bound road with its front facing the westerly direction.
Its front (left) was badly damaged.
SBMOnline was told that police had already attended to the incident.
What you think?