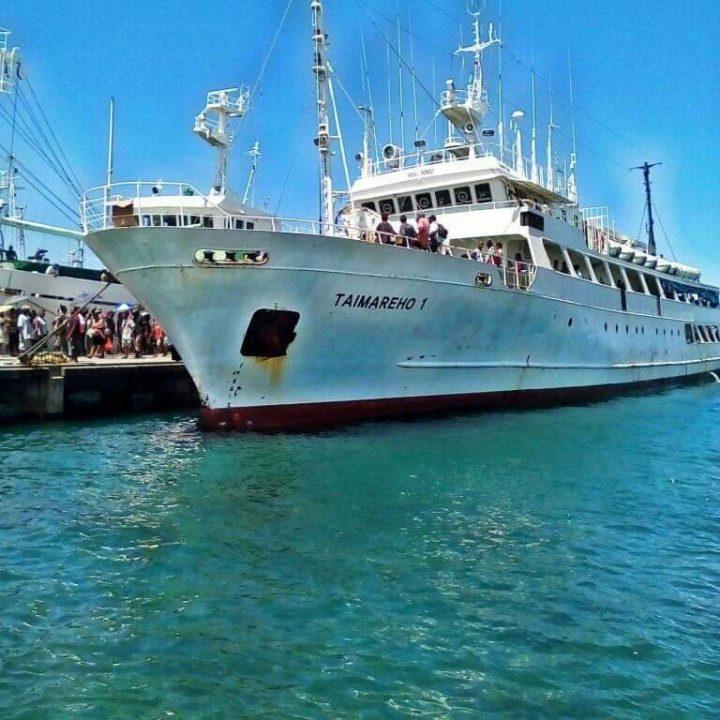 Premier Suidani has applauded the management of Taimareho shipping for respecting the MARA government's $500 dead body charge for the Honiara- Malaita routes.
A statement from the province says that the management of the shipping company has informed the premier that they are complying with provincial executive resolution that was passed mid last year 2020.
"This is the first shipping company to have complied with the $500 resolution and the premier is so pleased to be informed of this welcoming news," the statement says.
Suidani said this is truly welcoming news to my Malaita people who for sometimes have been denied a humane treatment of their dead by shipping companies operating the Honiara-Malaita routes.
"As we know giving respect and honor to the death is a very religious and a deeply traditional practice in many of our societies including Malaita province. For whatever reasons shipping companies operating the Malaita-Honiara routes have not seen this in the same light. Instead have made it very expensive for people to transport the dead bodies of their love ones from Honiara to Malaita," the premier said.
He said as a result of this difficulty the MARA government was trying to address the issue by passing an executive resolution last year calling on all shipping companies operating the Honiara-Malaita route to charge only $500 for dead bodies.
"With this announcement the people of Malaita province can be rest assured that they now have a shipping company that can be relied on when it comes to getting their dead from Honiara to Malaita. It is the sincere hope of the Malaita provincial Government to see other shipping companies follow the good example set by the Taimareho shipping company," Suidani says.
What you think?