Home
Local News
SOLOMON ISLANDS AND AUSTRALIA HOLD PRODUCTIVE SECURITY DISCUSSIONS
SOLOMON ISLANDS AND AUSTRALIA HOLD PRODUCTIVE SECURITY DISCUSSIONS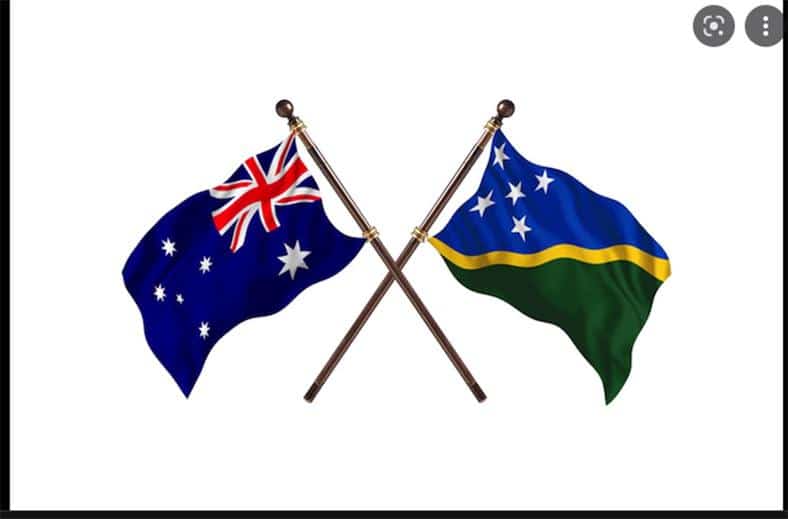 Solomon Islands and Australia held productive discussions on Wednesday 13 February in Honiara regarding the security concerns of Solomon Islands and the wider pacific region.
The meeting between Prime Minister Manasseh Sogavare and the visiting Australian Minister for International Development and the Pacific Hon. Zed Seselja culminated into deeper understanding of each other's security concerns.
The two leaders spoke on security matters which Australia re-echoed its security concerns on the Solomon Islands – China Security Cooperation.
Prime Minister Sogavare re-emphasized that Australia remains a partner of choice and reassured Minister Seselja that all Security Agreements with development partners are relevant to Solomon Islands internal security threats.
Sogavare said Solomon Islands will continue to work with all partners in upholding the stability of the country while recognizing the concerns of the region and will not do anything to jeopardize it.
Meanwhile, the Government is planning to send Solomon Islands Foreign Minister to visit some regional countries to expound on the SI-PRC security cooperation with a view that a strong and stable Solomon Islands is healthy for the security of the region.
ENDS///
GOVERNMENT COMMUNICATIONS UNIT
What you think?