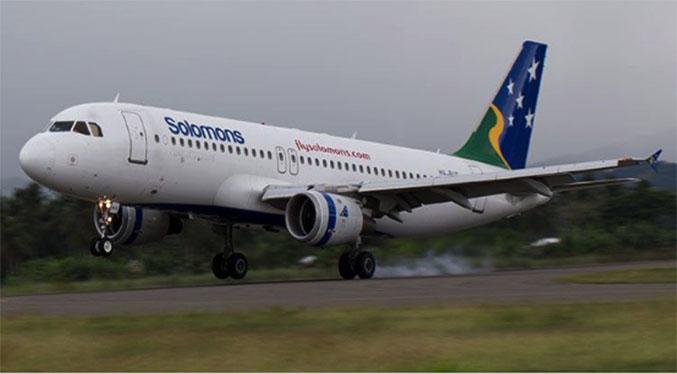 Solomon Airlines today confirmed schedule changes for international services between Honiara and Pacific destinations including Nadi, Vanuatu and Tarawa creating improved connections for intra-Pacific and international travellers. Commencing from December, changes will include the following:
• Solomon Airlines flights between Honiara, Port Vila and Nadi will now operate on Saturday and Sunday. Previously these services operated on Tuesday and Wednesday weekly.
• Effective from 3 December Flight IE702 will depart Honiara at 2.20pm arriving in Port Vila at 4.20pm, departing at 5.05pm, and landing in Nadi at 7.40pm.
• Effective from 4 December Flight IE703 will depart Nadi at 8.00am arriving in Port Vila 8.35am, departing 9.20am to arrive in Honiara at 11.20am. Solomon Airlines has also adjusted their fortnightly schedules to Tarawa and will resume flight services from 6 December linking Brisbane, Honiara and Tarawa as follows:
• Flight IE701 will depart Brisbane on Tuesdays at 8.15am arriving in Honiara at 12.35pm. Flight IE720 will depart Honiara at 1.35pm arriving in Tarawa at 5.20pm.
• Flight IE721 from Tarawa will operate on Wednesdays departing at 10.35am and arriving in Honiara at 12.20pm. Flight IE700 will depart Honiara at 1.20pm arriving in Brisbane at 3.30pm. Solomon Airlines said the changes will create streamlined connections for travellers flying internationally between Solomon Islands and Pacific neighbour countries, whilst providing improved weekly options for departures across all the region's carriers. "We have ensured our flights connect with partner airlines operating in the region, to provide convenient service for outbound and inbound Solomon Islands passengers," said
Gus Kraus, CEO of Solomon Airlines. "We are also pleased to resume services to Tarawa on a fortnightly basis and will continue to explore and expand connectivity via Brisbane with other international destinations," he added. Solomon Airlines will be contacting those ticketed passengers whose flight bookings are affected by the schedule changes to offer options for their upcoming travel.
What you think?