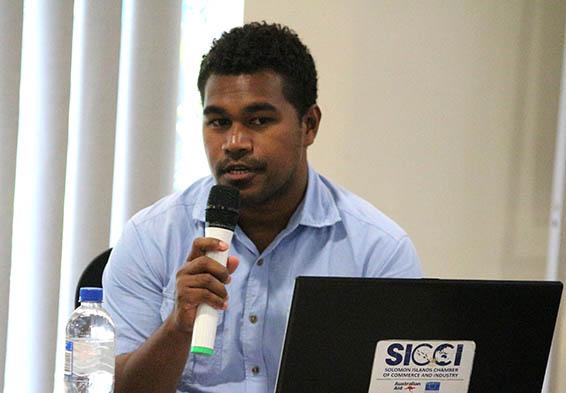 Friday 9 October, Honiara – The Building Construction Working Group (BCWG) of the Solomon Islands Chamber of Commerce and Industry (SICCI) will be hosting a Private Sector Consultation with the Ministry of Infrastructure Development (MID) focusing on the Infrastructure Management Bill (IMB).
Scheduled for Tuesday 13th October, the consultation session will include a presentation on the IMB by MID's Undersecretary Technical, Mr Jimmy Nuake and the Commissioner of Lands, Mr Allen McNeil.
SICCI, as the peak body representing private sector, recognises that an effective IMB requires inclusive input from all relevant stakeholders and is supportive of the BCWG's move to host this consultation.
It is understood that MID also has a separate consultation program for the IMB.
SICCI established the BCWG this year and immediately prioritizes two key items; (a) to support the passing of the Infrastructure Management Bill (IMB) in Parliament and; (b) to support the revision of the National Building code of Solomon Islands (NBCSI).
Mr John Ta'amora, SICCI Advocacy Officer and Secretary to the BCWG, said participating representatives from the private sector will have an opportunity to contribute through feedback, questions and comments on the IMB which will be taken on board by the responsible Ministry.
"This consultation session is in line with the BCWG's objective to provide a platform for informed, expert discussions to formulate SICCI positions on measures that can be considered by Government and development partners relevant to the building and construction industry in Solomon Islands," he said.
He also highlighted that apart from the IMB, another area of focus for the BCWG is the National Building Code for Solomon Islands (NBCSI).
"The Chamber sees it necessary that now is the time to push and ensure that we have building codes legislated under the Infrastructure Management Bill. This will ensure that materials used and our buildings are up to standard and in doing so we ensure safety for our people," Mr Ta'amora said.
The Infrastructure Management Bill once legislated will ensure that infrastructure in the country is properly managed by the Ministry of Infrastructure and Development (MID). The Bill will also highlight the standards in the National Building Code which MID can enforce in collaboration with the local or provincial governments.
All interested SICCI members are encouraged to attend the important consultation on the IMB on Tuesday 13 October and confirm their participation by contacting the SICCI Secretariat.
-SICCI Media
What you think?