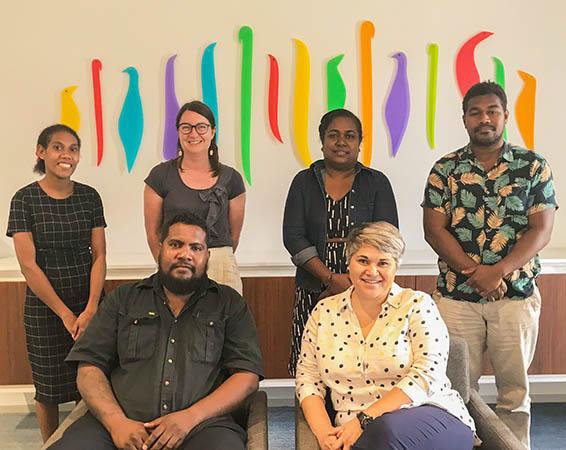 Monday 22 February, Honiara – The Solomon Islands Chamber of Commerce and Industry (SICCI) paid a courtesy call at the New Zealand High Commission in Honiara on Tuesday 16 February 2021 and met with Her Excellency, Georgina Roberts, the High Commissioner and Deputy High Commissioner, Hannah van Voorthuysen.
SICCI Vice Chairman, Mr Ricky Fuoo and Chief Executive Officer (CEO), Ms Natalina Hong were accompanied by Advocacy Officer, John Ta'amora and the Chamber's Membership and Services Officer, Naomi Mara.
SICCI, as the peak body presenting private sector in Solomon Islands, believes it is important to maintain meaningful engagement and communication with all our development partners.
"Especially during this time when the impacts of COVID-19 are posing both a health and economic crisis, collaboration is the way forward to balancing risks and opportunities for our country.," Vice Chairman, Mr Fuoo, said.
It was a fruitful meeting where both the Vice Chairman and CEO outlined key strategic areas including the 'Private Sector Pathway to COVID-19 Recovery Strategy' the Chamber is currently focusing on to submit to Government as part of its advocacy role to support private sector growth and economic development in Solomon Islands.
SICCI recognises New Zealand as a valued friend and commends its readiness to support Solomon Islands' development aspirations in the recovery road ahead especially in areas like education, aviation, economic reform, renewable energy, livelihoods, fisheries, tourism, environmental protection, climate change and infrastructure
On this note, SICCI also acknowledge New Zealand's continuous support towards the Solomon Islands Government to improve airport infrastructure and airport management. A key development that will boost the sector to grow and support economic recovery.
-SICCI Media
What you think?