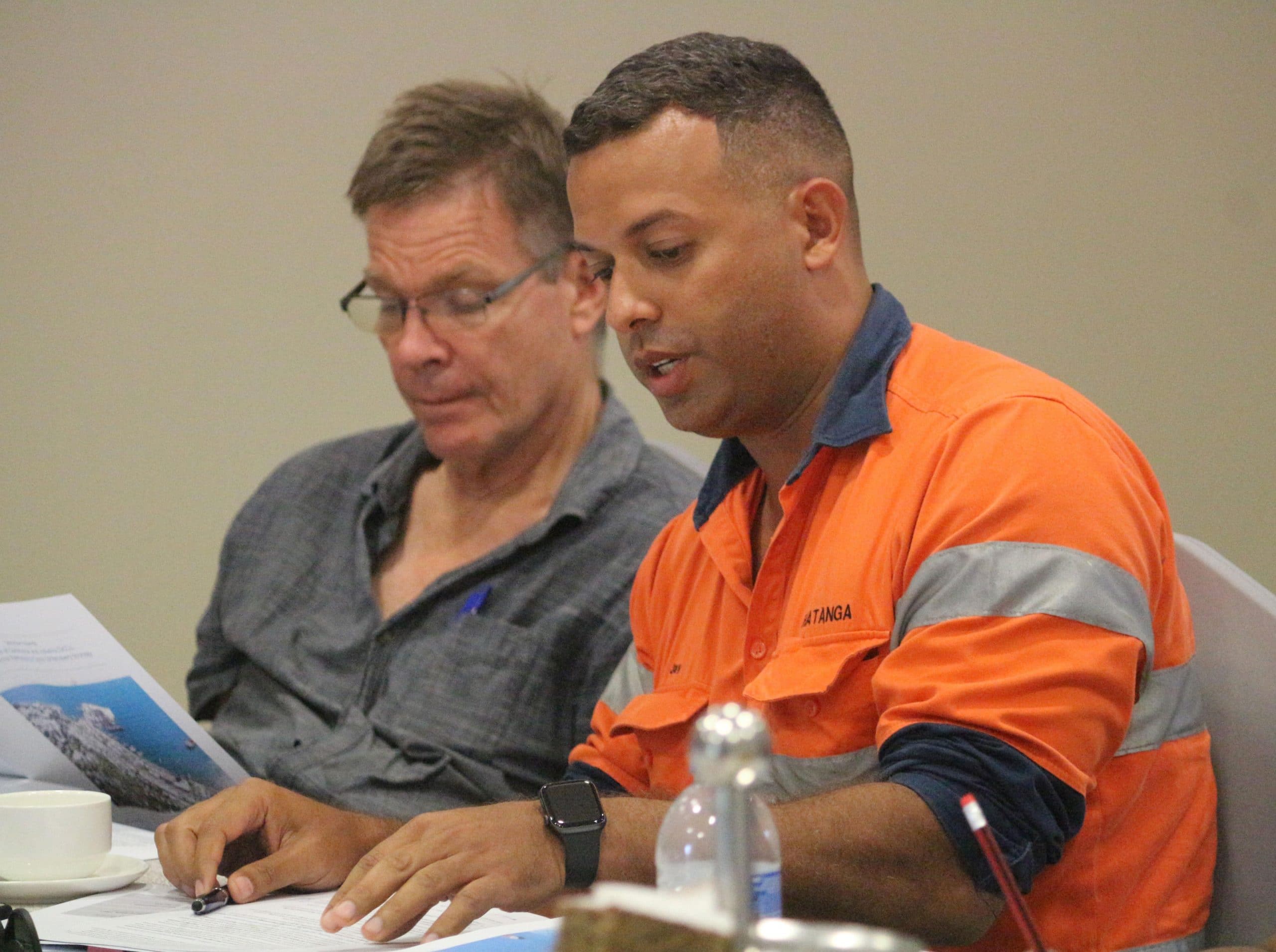 Friday 12 February, Honiara – The Solomon Islands Chamber of Commerce and Industry (SICCI) in collaboration with the Economics Association is in the process of developing a 'Private Sector Pathway to COVID -19 Recovery Strategy'.
This strategy highlights focus areas for Government to prioritize to create the right settings for future private sector growth to bolster the COVID-19 economic recovery and support businesses.
This strategy document will contain the private sector's perspectives on how the Solomon Islands Government can best support business in the economic recovery in the next three years.
Chief Executive Officer (CEO), Ms. Natalina Hong said the strategy will identify the key issues currently faced by business and the core reforms needed to create a conducive environment for private-sector led growth for recovery.
"The Private Sector Pathway to the COVID -19 Recovery Strategy will be provided to Government and used to focus SICCI consultations and collaboration with SIG on the 2021 national budget and ensuring tangible action on key reforms," Ms Hong said.
An executive summary of the Private Sector Pathway to COVID-19 Recovery Strategy was presented to senior Government officials on Wednesday 10th February during a SICCI-SIG Consultation on the Democratic Coalition Government for Advancement's (DCGA) Policy Redirection. This consultation was part of SICCI's collaborative engagement under the MoU it has with Government.
Board Chairman, Mr Jay Bartlett acknowledge the need for this sort of consultation to be an ongoing proactive engagement where SICCI as the private sector representative can assist Government in aligning its Government policies with business needs.
"The benefit of engaging with the Chamber is that we have information and data on business and industry and we work closely with our members and consulted them to develop this document," he said.
"This data and information should be invaluable to crafting smart effective policy that will help us not only recover but build back better.
SICCI currently has over 200 members as well as a number of affiliations to other national private sector organisations, covering approximately 80 percent of the Solomon Islands private sector workforce. Seventy (70) percent of the SICCI membership is made up of Small Medium Enterprises employing less than 20 employees.
"The Chamber is a willing partner and we have got a lot to contribute in terms of policy formulation and in policy conversations as we are very clear on what we want Government to do from a private sector perspective.
"Our Private Sector Pathway Strategy document contains details and evidences from our members that can assist Government in formulating policies that will enable a conducive businesses environment especially amidst the global pandemic," Mr Bartlett said.
In developing this Strategy document, SICCI collaborated with the Economics Association of Solomon Islands (EASI) who supported in carrying out a Government budget analysis. This is the first time for EASI to collaborate with SICCI but this collaboration is timely.
"EASI believes its collaboration with SICCI will contribute to improved data-driven analysis of the Government budget and enhance macroeconomic decision making for the betterment of the country," EASI Chairman, Mr Reuben Tovutovu, said.
SICCI is of the view that the 2021 Budget presents the opportunity for a needed step-change when it comes to budget formulation and more importantly, budget execution.
Key thematic areas including in the SICCI Strategy to shape Government's focus for 2021 and beyond, include:
Getting the basics right to create certainty for businesses;
Providing Immediate support to alleviate pressure on business;
Actions to stimulate economic activity and improve productivity via infrastructure and sector support; and
Fundamental Reform to create a better business environment for future growth and prosperity.
SICCI is currently collecting data from its membership through a survey and doing interviews before finalizing the Private Sector Pathway to COVID-19 Recovery Strategy. The Strategy will build on previous valuable responses provided to past surveys (COVID-19 response) and the additional detailed information collected in the current survey.
The finalized strategy document will be presented to Government for considered inputs to its Policy Redirection.
-SICCI Media
What you think?