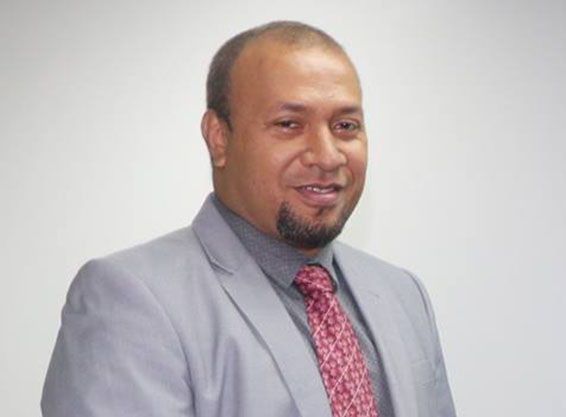 Solomon Islands nationals living in Papua New Guinea including tertiary students are well and safe despite two days of election related unrest in the capital, Port Moresby.
Solomon Islands High Commissioner to Papua New Guinea William Soaki has assured families and relatives of Solomon Islands nationals living in Port Moresby that the situation is now under control.
The High Commission has been closely monitoring the situation and continues to keep in touch with relevant local authorities as events unfold.
"Be assured that the High Commission has been in touch with our students' representatives in the various tertiary institutions around Port Moresby and confirmed that they are all fine," High Commissioner Soaki said.
The situation has now been brought under control by midday yesterday through the commendable efforts of the Royal PNG Constabulary with support from PNG Defense Force and Correctional Service.
Normalcy has been restored at the Sir John Guise indoor gymnasium vicinity. Other areas of violent incidents by opportunists Monday morning including 6 Mile, Hohola, Gerehu, Tokarara, Sabama, Gordons and 9 Mile been cleared.
"The situation is still tense but the security forces are closely monitoring and are on high alert. Business houses, schools and banking services in Port Moresby were closed yesterday." High Commissioner Soaki added.
Supporters of rival candidates for the Moresby North East electorate clashed on Sunday afternoon outside the counting center at the Sir John Guise indoor gymnasium next to the Vision city mall in Waigani.
This was after disputes by scrutineers over counting of ballot boxes. Graphic video images of the fighting have gone viral over the past days. On Monday morning a number of fights instigated by opportunists took place at various locations around the National Capital District (NCD).
In a press conference yesterday afternoon, caretaker Prime Minister Hon. James Marape said that Port Moresby is not a place for law breakers. He appealed to the youths not to waste their time involving in worthless criminal activities adding that the law will deal with those committing crimes.
Prime Minister Marape confirmed that there were no deaths from the violence yesterday though there were a number of injured victims. He further advised the nation that there will be no curfew imposed in the city.
In a show of solidarity against the violence, the Governor of NCD Hon. Powes Parkop and candidates contesting Moresby North East electorate jointly condemned the violence and call for normalcy to return to the city. They further call on their supporters to refrain from involving in any further criminal activities.
Counting of ballot papers for Moresby North East, Moresby North West, Moresby South and the National Capital District are currently suspended.
The return of writs is schedule for Friday 29 July 2022.
ENDS///
What you think?