RSIPF arrests two persons during kwaso raid in east Honiara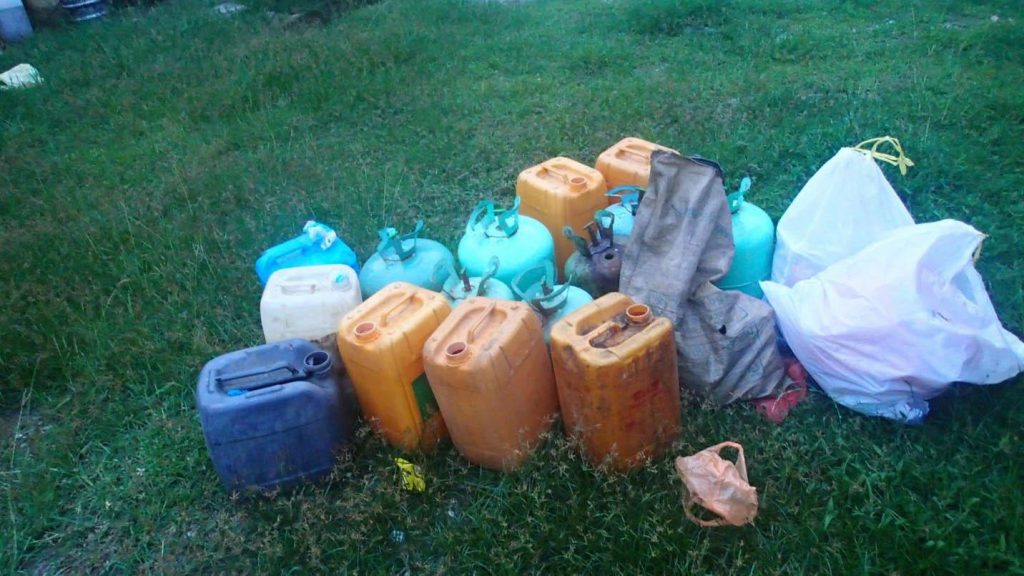 Officers of the Royal Solomon Islands Police Force (RSIPF) in Honiara arrested two persons and confiscated 770 litres of kwaso with an estimated street value of $7,600.00 during a raid at the Fishing Village in East Honiara on 24 September 2020.
Supervising Provincial Police Commander (PPC) Honiara City Superintendent George Paikai says, "The raid is part of the Crime Prevention Strategy to control movement of anti-social activities emerging from the use of kwaso in the communities in the capital city."
"There were a total of 67 crude fermented kwaso containers and 770 litres of distilled kwaso confiscated during the raid with a street value of $7,600.00," says Supervising PPC Superintendent Paikai.
"A combined team of liquor officers from Central, Naha and White River police stations led the operation which followed information from members of the public."
"Two persons were arrested during the raid at Fishing Village. Both of them were arrested for the offence of Restriction on Making Liquor contrary to section 50(2) (b) of the Liquor Act," says PPC Superintendent Paikai.
He adds, "I commend people within our respective communities including the law abiding citizens of East Honiara for their support and cooperation with the police to uphold our laws especially as the country continues to put measures in place to prevent the COVID-19 pandemic from entering Solomon Islands."
"I want to appeal to our law-abiding citizens to continue to provide information that will assist the police get rid of kwaso from our communities," says PPC Paikai.
"The police cannot do this alone but with the help and support from the communities within our city we can stop such activities from happening."
//End//
What you think?