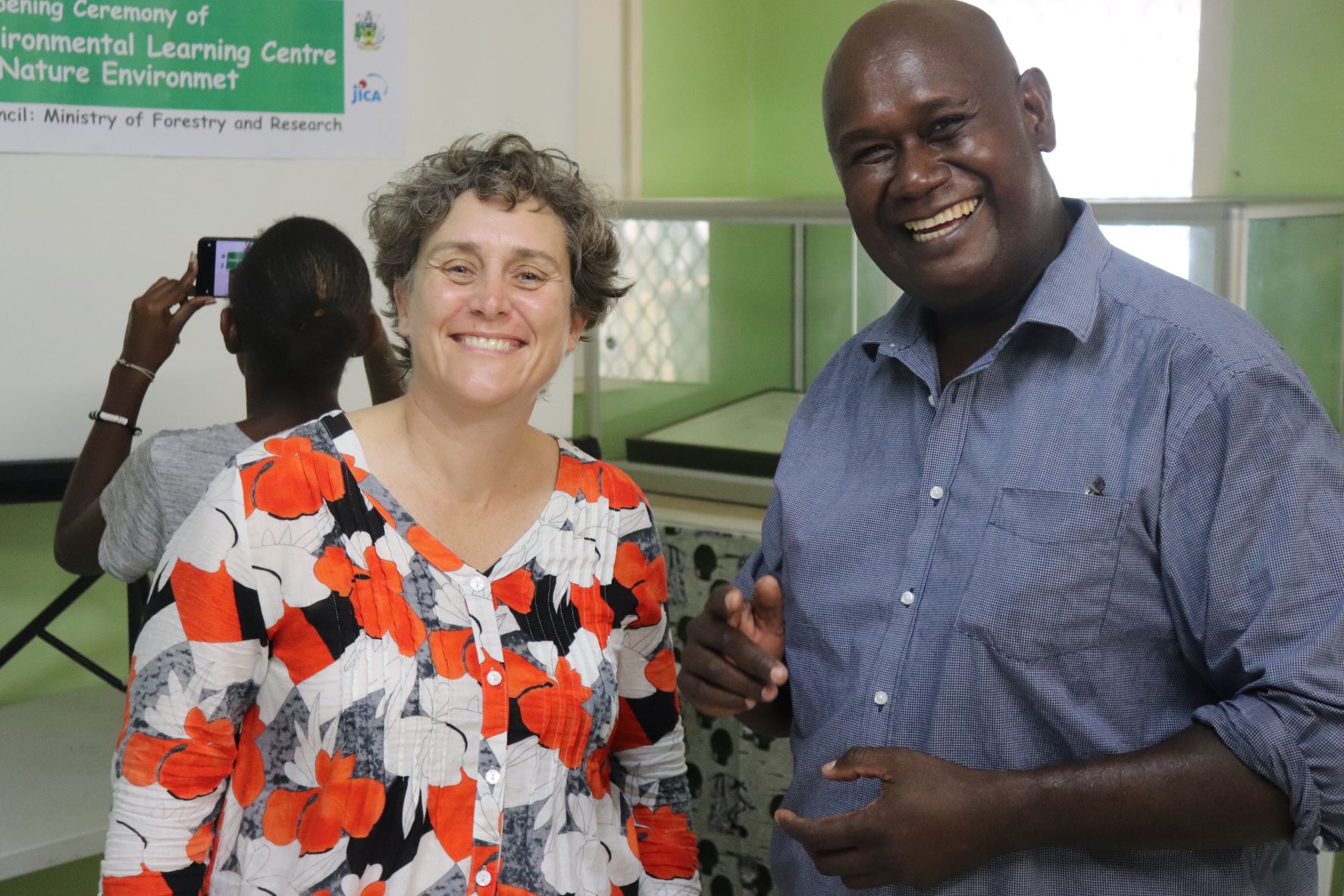 The Ministry of Forestry and Research Permanent Secretary, Dr Vaeno Vigulu has urged the public, all stakeholders including the Honiara City Council for a stronger partnership in keeping the Botanical Garden.
He made the call whilst launching the LEAF project environment education learning centre recently at the lower botanical garden.
PS Vigulu make reference to the upcoming South Pacific Games next year as a benchmark that everyone should prepare towards.
"As we all know, Pacific Games 2023 is fast approaching and the Honiara City Council and Ministry of Forestry and Research should start thinking in establishing and providing more services for participating countries sports women and men, as I believe, a good number of sports participants will want to visit the Botanical Garden.
"We should be start looking into partnering with Development Partners in providing resources to improve landscapes and provide additional activities from the Honiara Botanical Garden. Something to think about," he urges.
He added that other continous arising issues are rubbish and progressive trespasses. "While we want the Honiara Botanical Garden to be one of our capital city's attractions, keeping it free from rubbish and progressive trespasses is a continuing headache to deal with.
"Honiara City Council and Ministry of Forestry and Research should address this matter soon if we want a safe and rubbish/waste free Honiara Botanical Garden.
"It is also our combine responsibility as Honiara residence to protect and care for the only declared Botanical Garden in the country. It is not good to dump rubbish and wastes in the garden," the PS urges strongly.
Progressive trespassing has also been a big problem since, and the DCGA took onboard seriously into its policy and has accomplish the perimeter fencing this year to avoid shrinking the Honiara Botanical Garden area, he further adds.
The Permanent Secretary says going forward, it is important that we recognize each individual and organisations roles in keeping the Honiara Botanical Garden.
"To have a better and vibrant Honiara Botanical Garden and develop it into one of our capital city pride, resources and commitment are needed over time and space to further develop it."
Currently, a private firm from Australia is being contracted by SPREP under its funded program with the National Herbarium and Botanical Garden Division is working on the design and landscaping of the whole Honiara Botanical Garden – MoFR PRESS
What you think?